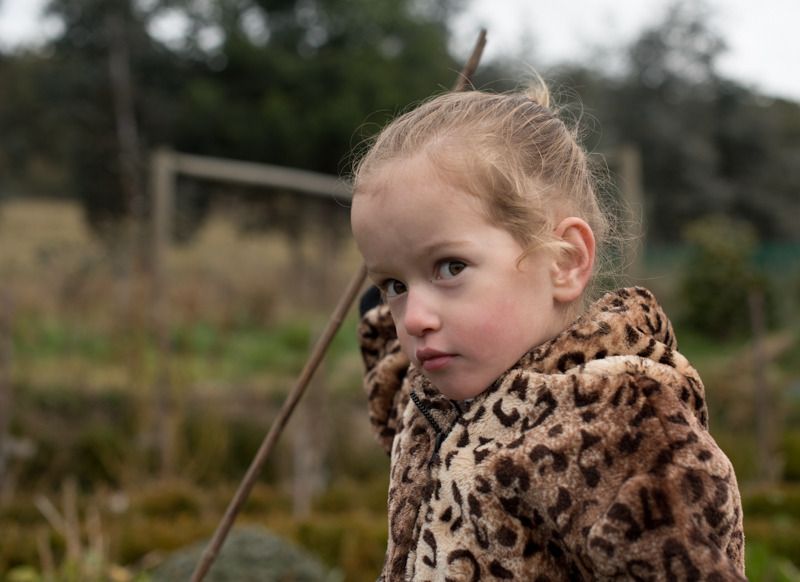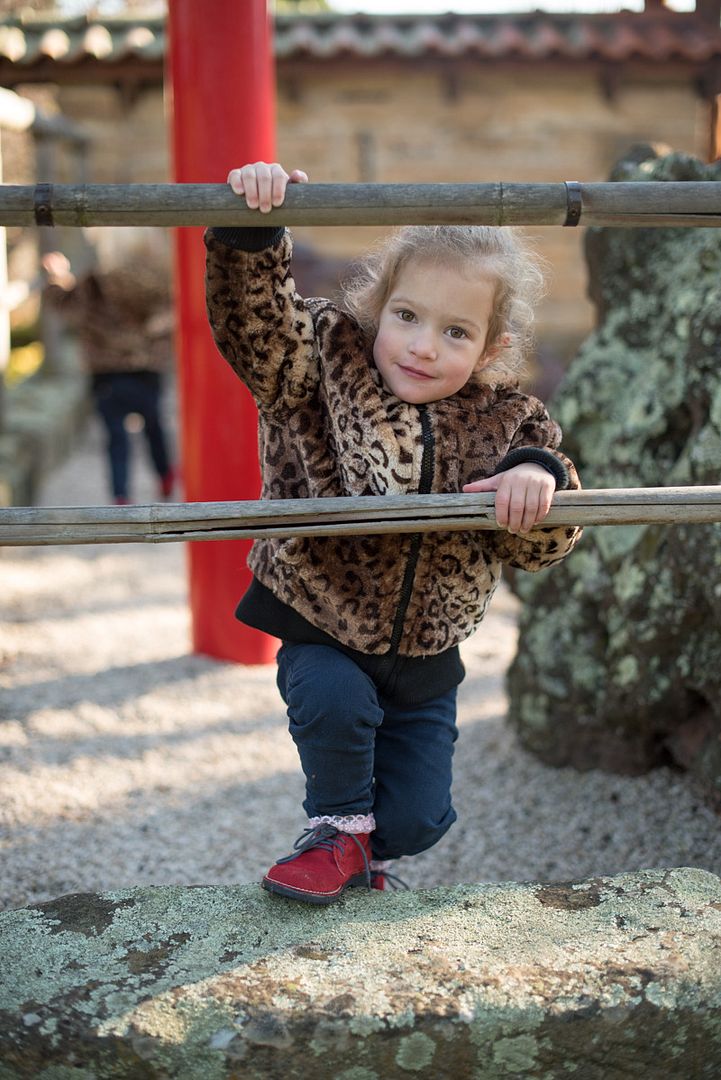 Maggie: Oh my that look. I was asking her to put the stick down. She seemed to be channelling her inner (Tarzan &) Jane. These two melt my heart one minute and exasperate me the next. While I was prepping their lunch box she drew all over a white chair, whilst out at morning tea she filled her mouth up with milkshake then dribbled it all over herself, my handbag and the floor. I knew I was beat so packed up and ran from the cafe, but not before Maggie explored a rubbish bin (eeewwwww). Thank goodness for wipes is all I can say.
Elisabeth: Rob took this photo of her during their excursion to the botanical gardens on Friday. Apparently they had a blast and ran around for about two hours, playing in the Japanese garden, watching a wood chipper and chasing seagulls before eating jam doughnuts on a park bench in the sun. This week I was trying to engage them in playing with their farmyard toy set. I asked Maggie to feed a (wooden) apple to the horse. Then when I asked Elisabeth what piggies eat, with out hesitation she answered "roast beef". I was confused about this choice for a minute, before remembering the this little piggy game!
Joining in with Jodi's
52 portraits
.