I opened up the deep freeze in the shed this morning, and it is still full of carefully labelled plastic pouches. Reading the dates and times bring back with surprising clarity my daily routine at the time. That first express before breakfast. Day time expresses at the hospital in a tiny room. Pre-dinner express before a small pre-dinner drink. The final express before bed, and my least favourite the 2am special to keep the milk production going. Most are now more than a year old, which means technically I can no longer defrost and use them for feeding the girls. I should throw them away. But I can't quite bring myself to do it yet. It is like a frozen time capsule. 200 hours of my life. Some of the most stressful moments I have ever experienced seem to be invisibly linked to those plastic packets.
Is it time to wean? A question that is swirling around in my mind at the moment. I have been producing milk for nearly 15 months, feeding the girls myself for 11 months. I always assumed the girls would self wean. That this decision would not be one I would have to contemplate or make.
I had not considered long term breast feeding before they were born. I assumed that feeding twins might not last that long. It would be too hard. I might not produce enough milk. I wasn't going to beat myself up if it didn't work out and we had to bottle feed or use formula.
My return to work hasn't brought on a sudden weaning. Much as I read that this could occur. Instead I am expressing twice a day and the girls drink, albeit reluctantly, from bottles when I am at work. Seems funny to have gone full circle and have the pump and bottles out again.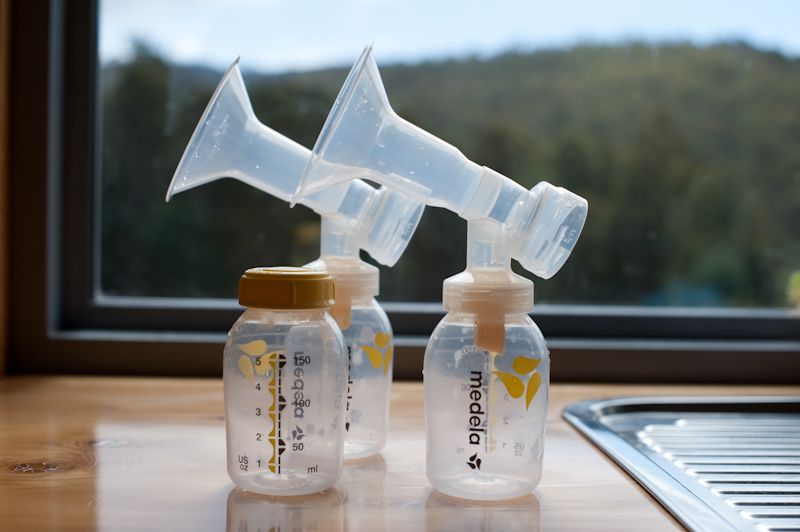 If you ask me at 3am I will say yes, I have to wean. They are waking me up between 1-5am nearly every two hours, and feeding for comfort. Unfortunately now they have top teeth, it is of no comfort to me. Their latch slips in their sleepy state, and those razor sharp new teeth drag down causing me to yelp out loud in pain. Honestly, it makes me very grumpy and they are not very happy either. Rob takes them after I try to reattach them properly a few times and rocks them to sleep.
Now I know that part of this problem is the girls sleep settling needs to be separated from feeding. Yes that is easy to accept in theory. Trying to do it in practise when we are both tired and desperate for the cries of one girl not to wake the other is another matter entirely. We tend to go with the flow when it comes to parenting the girls. Although we loosely have a routine, we don't enforce it, although perhaps sometimes we pay for skipping a nap, or delaying their dinner!
But during my days at home (I am only working five days a fortnight), I happily feed them during the day. They latch on much better when they are not half asleep, and it is so much easier than trying a bottle, sippy cup or normal cup. Weaning doesn't even cross my mind.
I think sometimes breast feeding the girls is my last connection to those early days in hospital. It was my job. The one chance to be their Mama, sustaining them and helping them grow. Amongst the artificial, busy and clinical environment of a neonatal intensive care unit those moments when we practised feeding I really felt like their mother. I could close my eyes and ignore the beeps and alarms and nurses, it was just us, doing what we were meant to be doing; bonding, forming a relationship that had been paused because of their early and scary arrival. Maybe I need to shed a few last tears and move on to the next stage with Maggie and Elisabeth.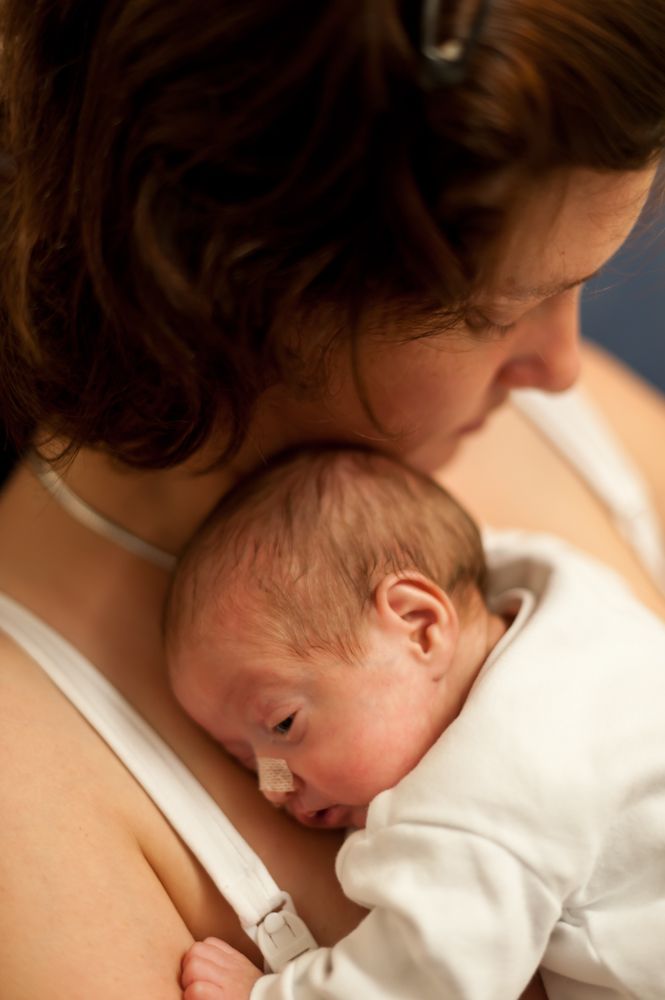 So where does that leave us? I suspect we'll muddle through for a bit longer until they are 12 months corrected (March 20), then wean the night feeds, I may keep up the day feeds a little longer before encouraging them to drink out of cups.
How did you wean?
How did it make you feel?