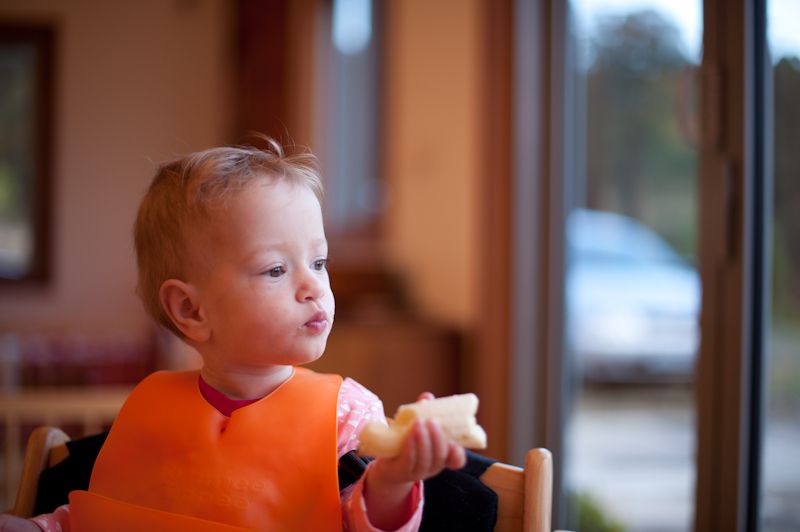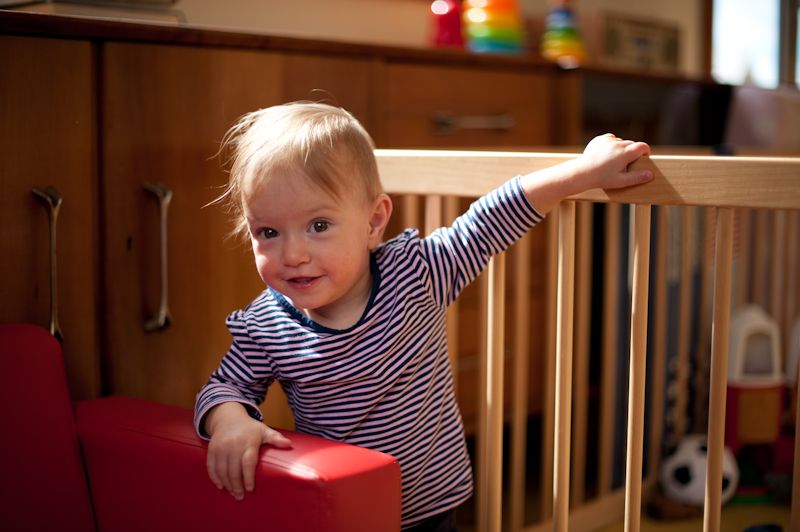 Maggie: Sleepy face and bed hair, contemplating life and bananas at breakfast.
Elisabeth: I captured a whole range of emotions while Elisabeth nonchalantly hung off the play pen, this was my favourite. (I usually share a few more of the photos on my Instagram feed: hazelnigella).
Joining in every week with Jodi's 52 portrait project on her blog
Practising Simplicity
.