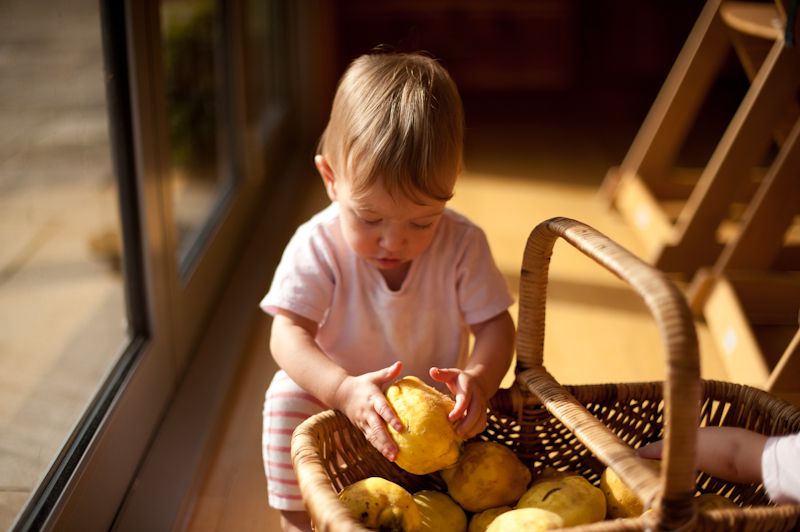 Maggie: her pixie face. A baby of contrasts. Recently swinging between funny, laughing clown to growling rage-filled, frustrated baby in seconds. Her new teeth are proving useful for eating. Today she stood up from squatting without anything to hold onto. We all clapped her achievement, Elisabeth included, and her face broke into the proudest smile.
Elisabeth: nothing heralds the start of autumn to me as much as the sweet and distinctive perfume of ripe quinces. These are from a friend's tree, Rob is using them to make quince jelly, a favourite conserve at the hut.
Her little hands here remind me of her father; this link between generations is particularly poignant to me this week as Rob's own father passed away last Sunday. We farewelled him on Thursday, with a celebration of his life with family and friends. I took this photo of him with Nigella in 2009 walking amongst the vineyard he planted 30 years earlier. Vale Graham.
Joining in with Jodi's 52 portrait project at her blog
Practising Simplicity
. Can you believe we are a quarter of the way through the year?