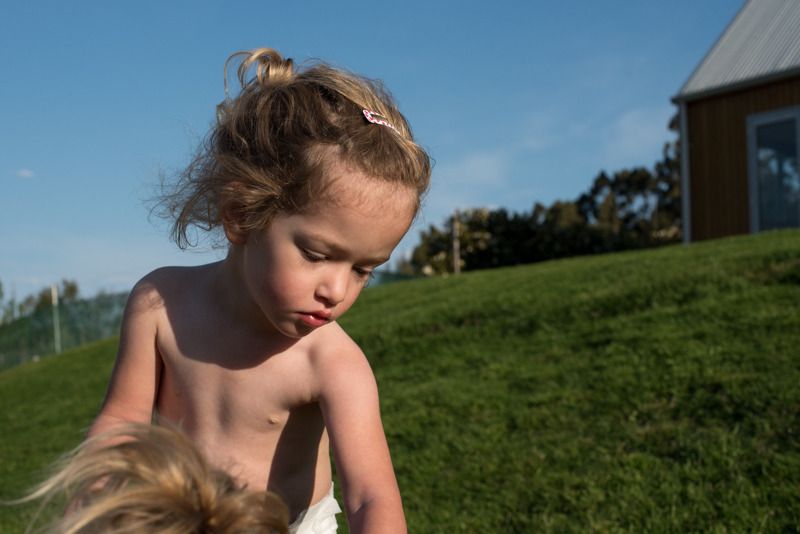 Maggie: Classic Maggie expression; she takes riding trikes seriously. We took advantage of the warm weather and extra daylight on Monday evening, and went outside after their late nap to play on the freshly mowed lawn. The girls rode their trikes down the slope, nibbled on sourdough bread and lay next to each other on a rug staring at the clouds and birds flying by. Maggie's imagination has taken a leap this last week, she is making up songs and dances, and when she appeared to lose a 10 cent coin (it fell down her nappy!) she told me "it's invisible!"
Elisabeth: She has such a strong little body. It still amazes me that from babies so tiny and fragile we have these little girls who run and jump now. She has been declaring her love for us all at bedtime. "I love you Papa, I love you Mama, I love you dear sister Maggie". Heart melting stuff.
Joining in with Jodi's
52 portrait project
.