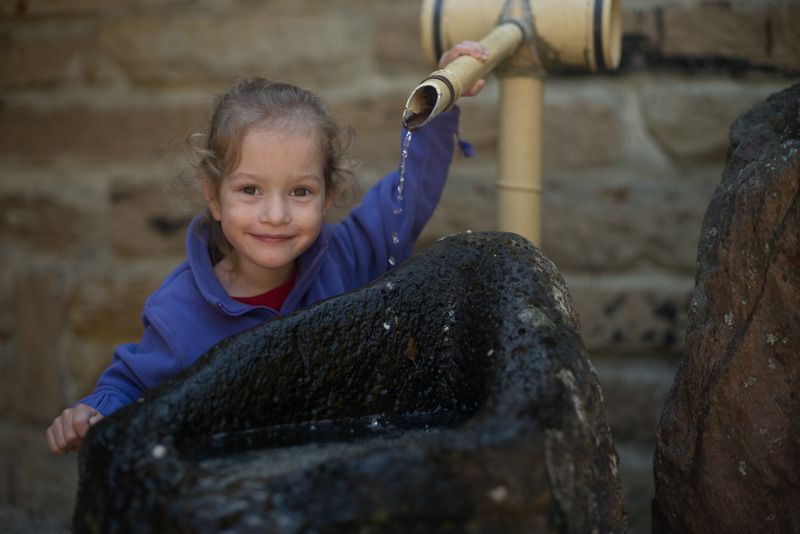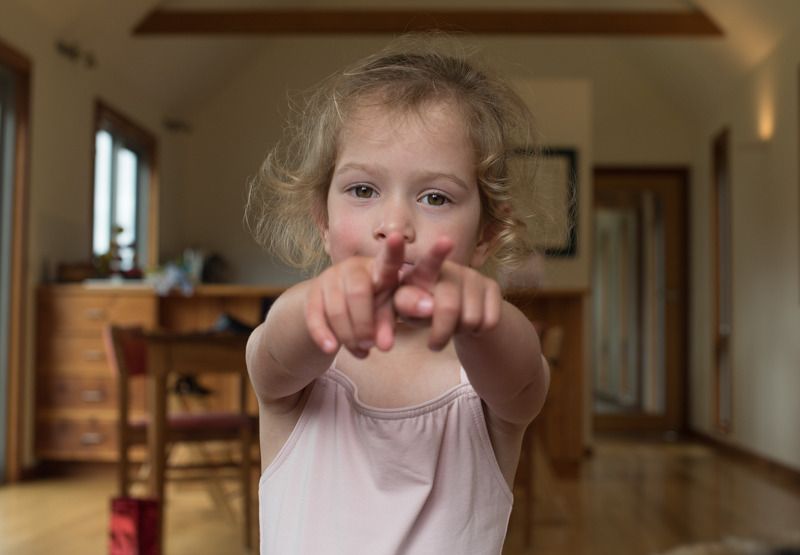 Maggie: My post is running late- but the photos were on time! Rob took this photo of Maggie on their visit to the botanical gardens over a week ago. They love going there, especially this fountain in the Japanese garden. You might remember a similar image of Elisabeth earlier this year. The girls started ballet this week. I was slightly worried Maggie would be overcome with shyness, but as soon as they saw the dance studio and the big mirror she was completely fine. The girls were so excited to be there they gave each other a big hug whilst looking at themselves in the mirror! Not to mention the excitement over the leotard/tutu and the ballet slippers. Made me so proud to see them confidently interact in the class.
Elisabeth: She was particularly happy when we went shopping on Monday for their outfits, she kept peeking in her bag and smiling. She even carried it herself on our walk around the shops. She was in awe of all the other little girls at the class, and kept exclaiming "look at all the ballerinas". They were very ready for this class! I took this photo when they first tried on their leotard.
Joining in a bit late with Jodi's
52 portrait project
- but I am feeling virtuous as I already have taken this week's portraits for tomorrow's post.