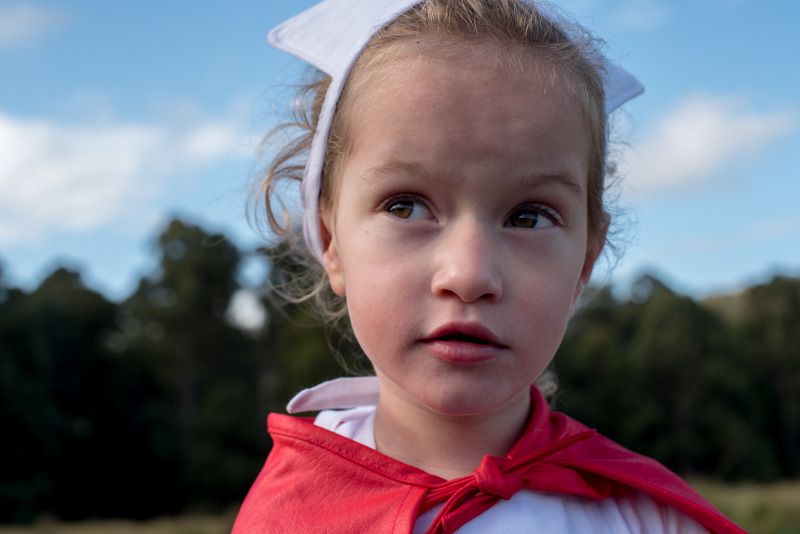 Maggie: Whilst I didn't take many photos at their birthday party they were generously given so many gorgeous new presents, including some excellent dress up clothes. Maggie makes the most adorable little nurse.
Elisabeth: Maggie is a little frightened of her dinorider costume, but Elisabeth was keen to give it a go! (Rob took this photo).
Hard to believe they are three now. More about their birthday later.
Joining in belatedly with Jodi's
52 portrait project
.