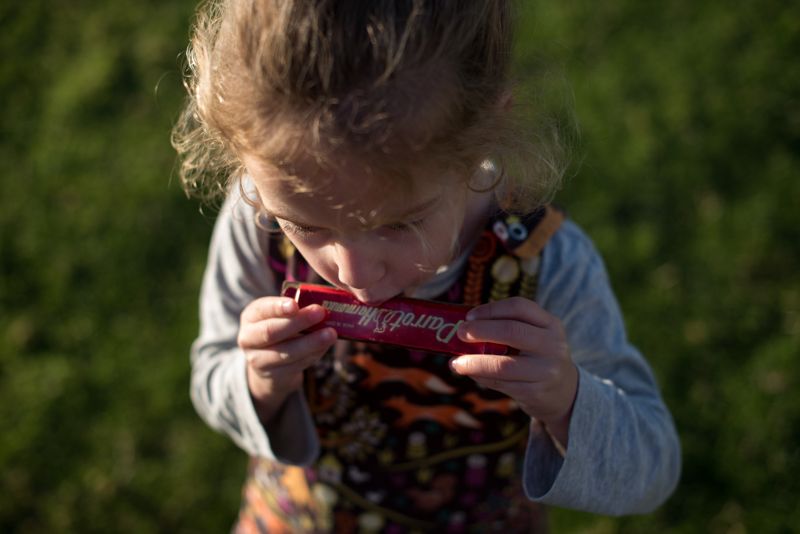 Maggie: Finally- we are back on track again. Yesterday the light was right, the girls were in a good mood and we ran outside together. The girls have rediscovered a harmonica which they have been playing ever since!
Elisabeth: The swings are fun to play with but not particularly well used as a swing yet!
Glad to finally be back on track with the
52 portrait project
.