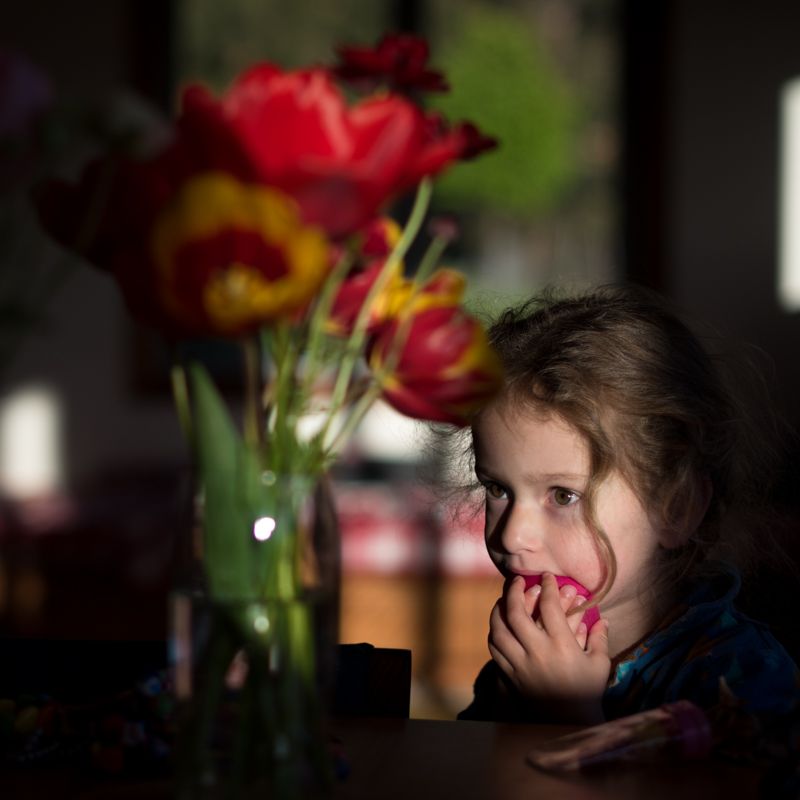 Maggie: Rob took these portraits. Early morning sunshine creating light and shade during our morning. Mags always has a collection of treasures she jealously guards. That is a plastic lid on her chin!
Elisabeth: Focused on the iPad probably. Last week was a pig-tail week. It helps keep their hair under control! Oh my goodness the knots and the crying whilst I try to untangle them!
Joining in with
Jodi's
52 portrait project.