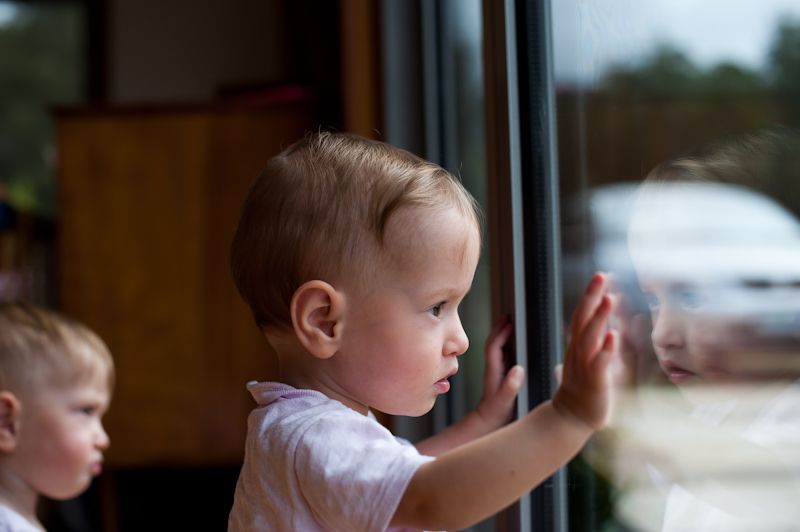 Maggie: Three girls. Often the girls look like a mirror image in photos together.
Elisabeth: Baby features are fading and little girl is sneaking in their place. Although not shown here, she has taken to frowning at everything this week, particularly people whom she is not sure of.
Joining in (on time!) with Jodi at
Practising Simplicity
.