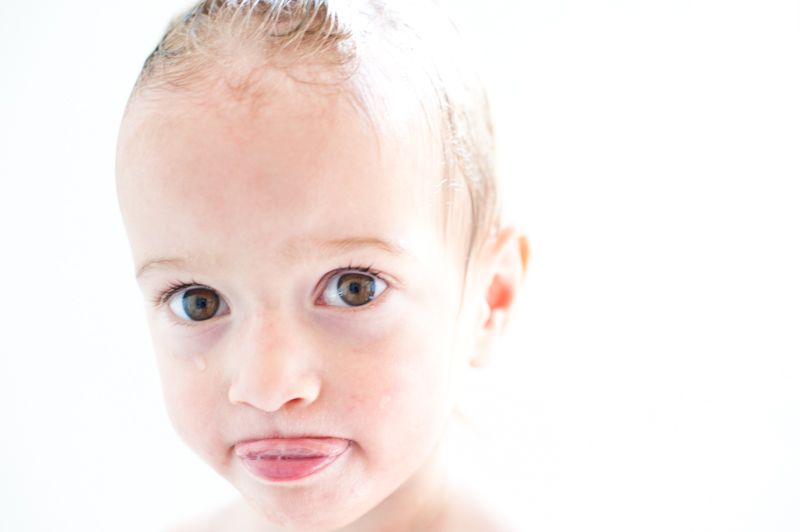 Maggie: a rare day time bath meant Rob could make the most of the light in the bath (he took both of these photos).
Elisabeth: they are always so shocked by when we pour water over their heads! They don't seem to have changed since the last bath shots in late February.
Joining in with Jodi at
Practising Simplicity
.