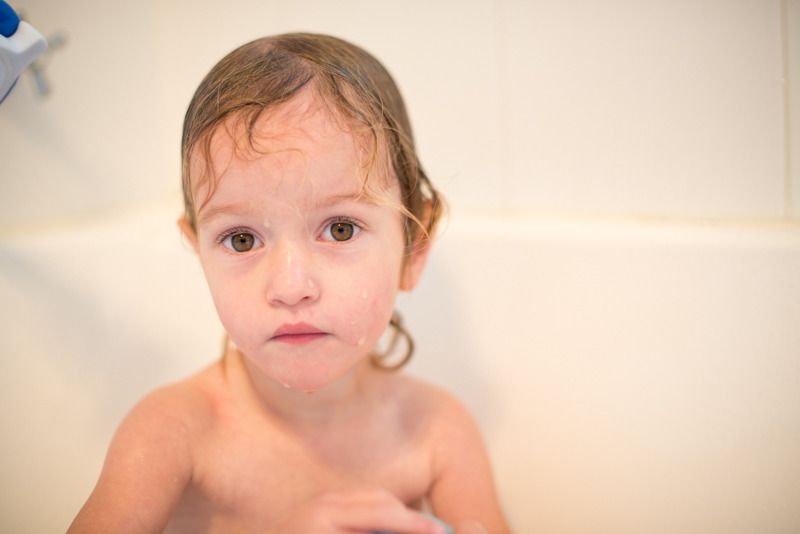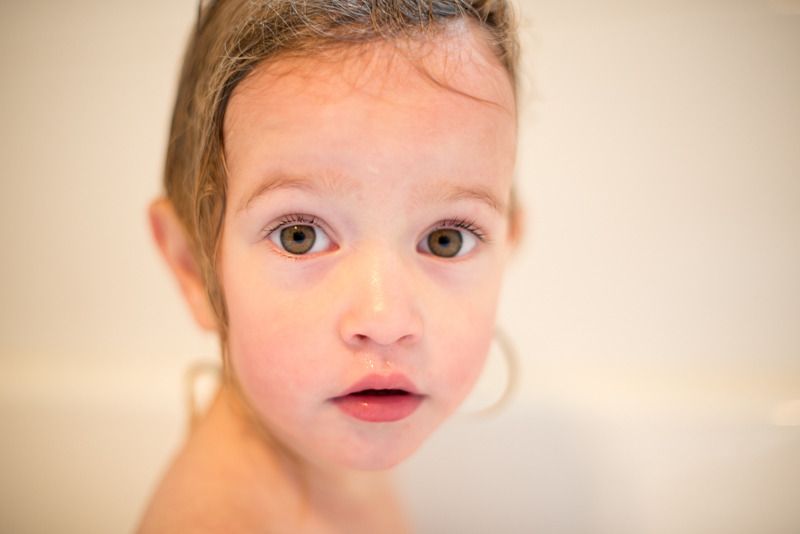 Maggie: Bath time. Enjoyed and endured in turn. Not big fans of having water running over their faces.
Elisabeth: This morning she told me Maggie was her "sister-friend". Heart melting. Both photos were taken by Rob.
A super fast post as we are all sick with a head cold. The girls are napping on the window seat and I might just join them!
Joining in with Jodi at
Practising Simplicity
.