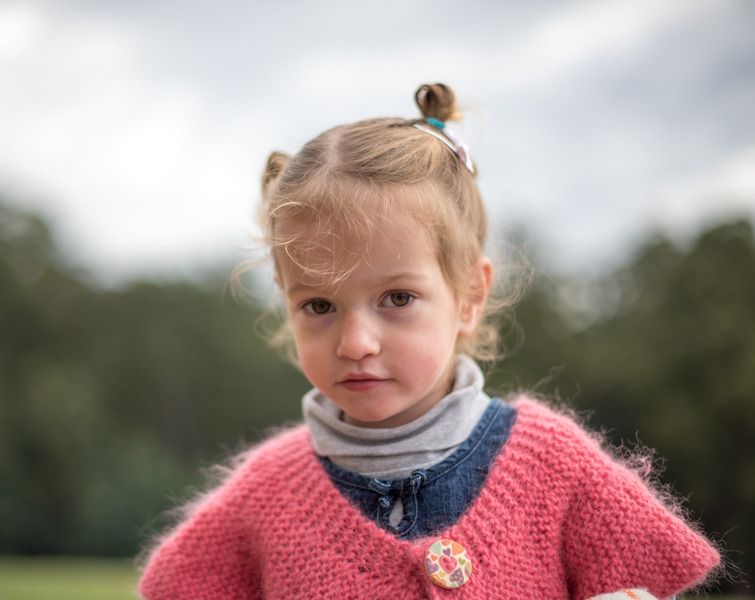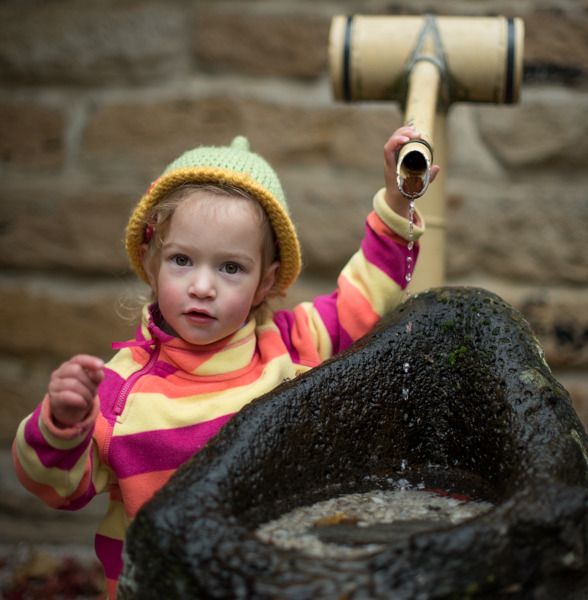 Maggie: Cheeky ragamuffin that she is. She's had her moments this week, wanting to be held all day long, tantrums, but when she is her happy self, she is such a dear little clown. Her vocabulary continues to grow. She loved the botanical gardens, especially a little bridge in the Japanese garden.
Elisabeth: Rob took this photo at the gardens on Saturday morning. She gave us a bit of a scare yesterday when she swallowed a button. An event she alerted us to with the phrase "button mouth" and of course it was no longer there. Sure enough this morning the button had worked its way through, thank goodness!
Joining in with
Jodi's
52 portrait project.