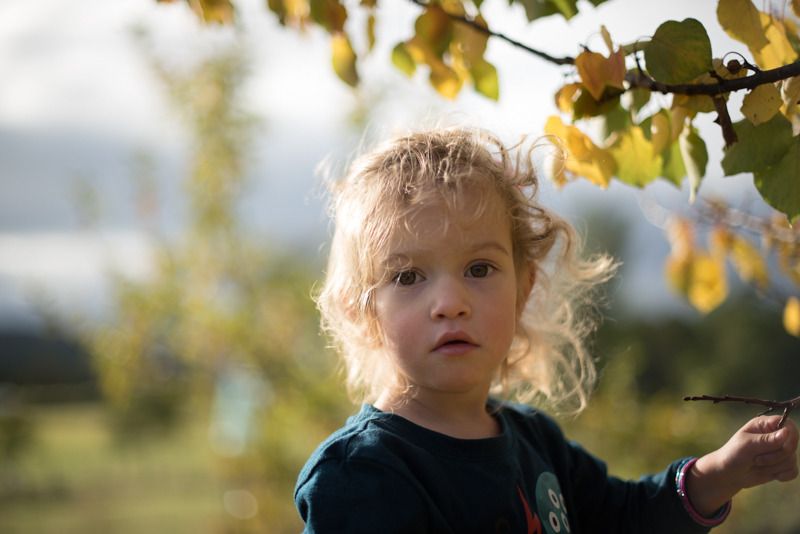 Maggie: We headed out this morning for a quick play in the leaves falling off the apricot tree. The girls had another exciting week, we visited a local wildlife park. Maggie was particularly excited until she got cornered by an overly friendly kangaroo. Yesterday we also went to their first movie. Shaun the Sheep. They surprised us by sitting through the full 85 minutes with only a few exclamations of the character's names, (which they know quite well as they love watching the shorts on the iPad).
Elisabeth: Their curls still make me smile when they loosen their way out of their pony tails and frame their faces. Elisabeth's latest phrase is "for ever and ever" this is used in regards to staying in the bath, in her favourite pjs or at the wildlife park!
Joining in with Jodi at
Practising Simplicity
.