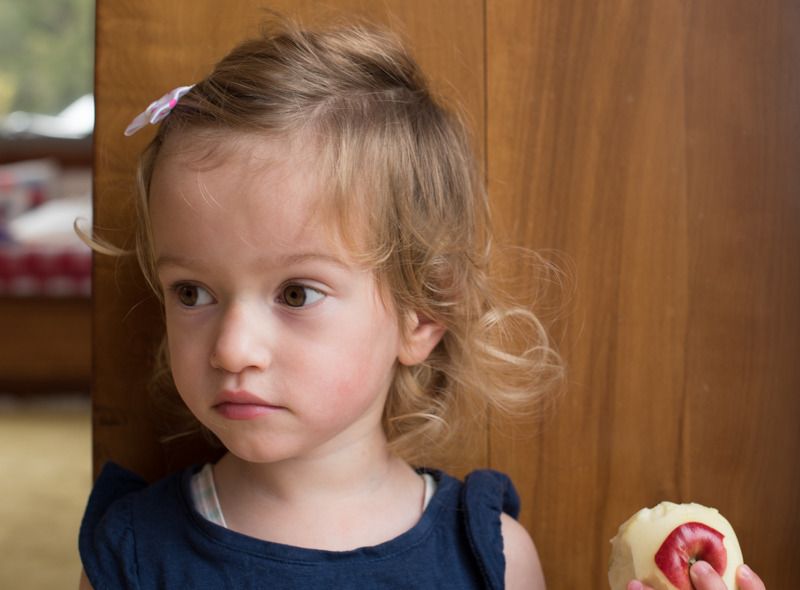 Maggie: She said her first real sentence this week. After a week of requesting jelly (they have been watching Nanny Plum on Ben and Holly's little kingdom wreaking havoc with her jelly floods), I finally made some, and Maggie scoffed down her first serve, then looked at me and said "More jelly please?" How could I say no? Her chattering is increasing daily which is a delight. She had a rough week with a tummy bug on Thursday before bouncing back in time for Easter, unfortunately I came down with it in the middle of Easter lunch!
Elisabeth: I know her eyes are shut, but it would seem amiss not to document her "smile" for the camera look. Loving her curls. She was a star at the Easter egg hunts this weekend, rushing about snaffling treats and collecting them in her basket. But without prompting she also happily offered her eggs to her Nan-Nan and us!
Joining in a little late with Jodi's
52 portrait project
(however the photos were taken on Friday).