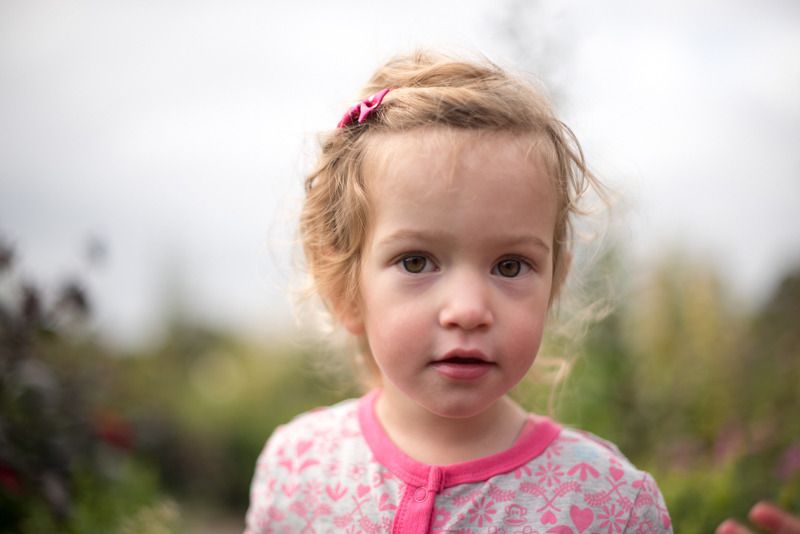 Maggie: looking at birds in the sky. Her language is still continuing to amaze us, I keep thinking before I look down that Elisabeth is talking to me. Taking after Elisabeth she adds please to any request she is serious about. We headed outdoors this morning after Rob left for work, the girls still in their onesies with gumboots. They like foraging for the last of the alpine strawberries and picking flowers.
Elisabeth: Yesterday we were all in the veggie garden doing our own things and Elisabeth commanded "people come here!" She makes me laugh, but her determination is more than a match for me at times! She really enjoyed the rose petal snow I floated over her head. She can nearly sing all the words of "Let it go".
Joining in with Jodi's
52 portrait project
.