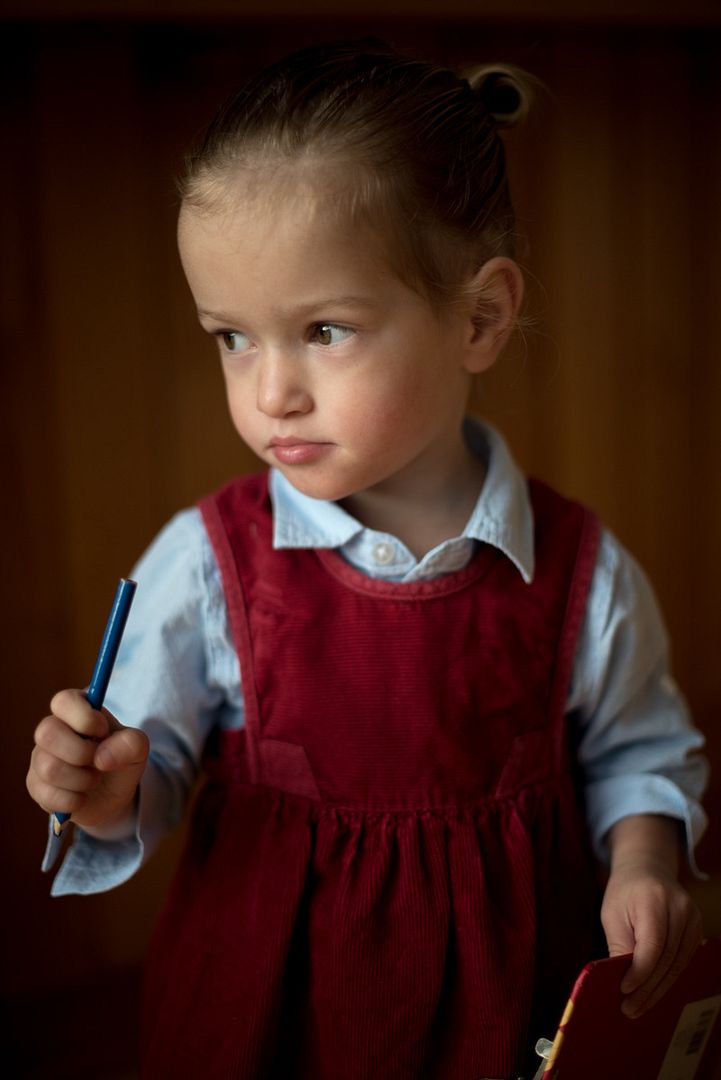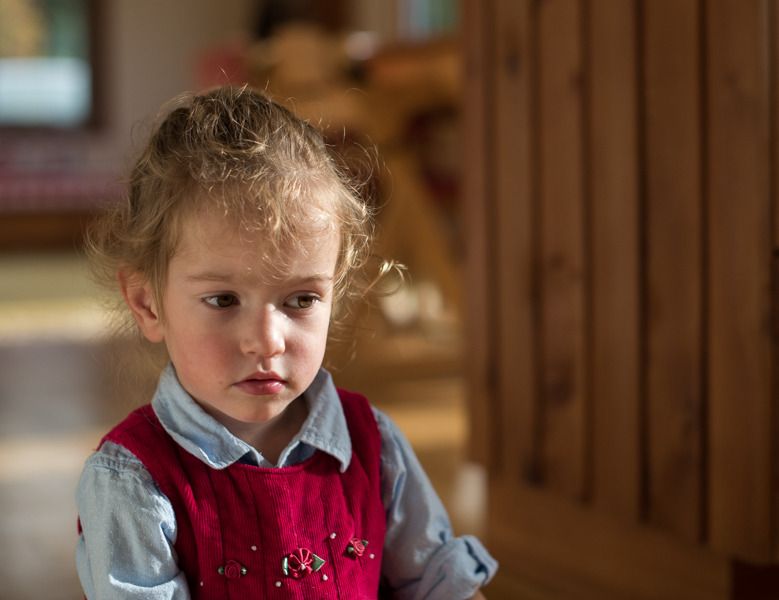 Maggie: Thank you for all of your comments on last week's post. With her mini clipboard and pencil she looked quite serious today. Rob took this photo of Maggie, and it has already become one of my favourites.
Elisabeth: she must be growing, as she has been sleeping a lot during the day, and has been a little bit fragile, having tantrums for no particular reason. So today when we took our photos most of them were of Maggie. I took this photo in a brief tear-free moment.
Joining in with Jodi's
52 portrait project
.