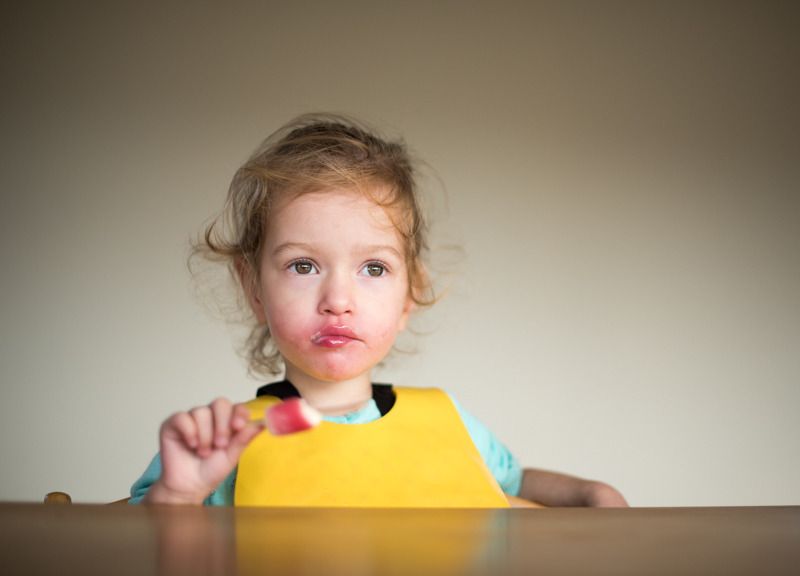 Maggie: Last week I noted that I thought Elisabeth must be growing as she was out of sorts. Wishful thinking. She developed croup on Monday night, and has been unwell (despite the steroids) all week. Of course Maggie developed the diagnostic seal bark cough on Sunday night, so she and I are struggling this week with being sick. So in an effort to get them to eat or drink I resorted to yoghurt icy poles.
Elisabeth: She actually requested a blue wrapper icy pole! We are working on "May I have" or "Could I please" rather than "I want". She has also worked out names, and can rattle off Maggie Simone, Elisabeth Hazel, Papa is Rob and Mama is Marian.
Joining in with Jodi's 52 portrait project at
Practising Simplicity
.