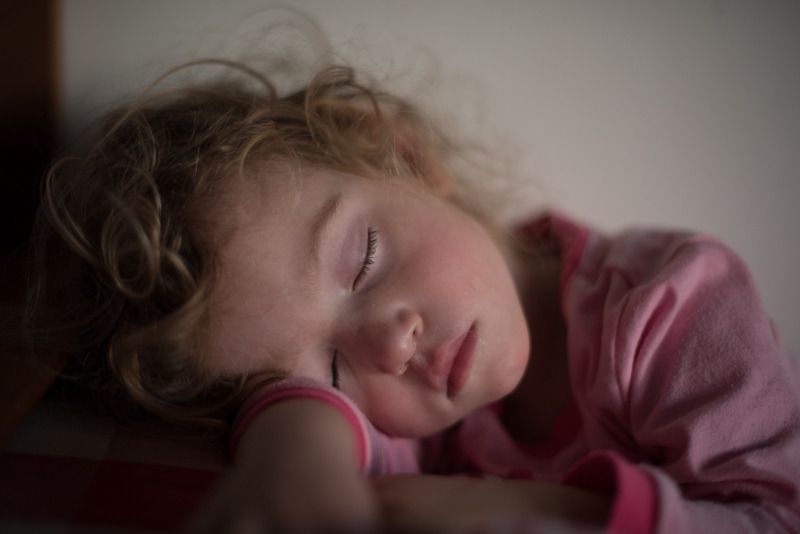 Maggie: We were finally feeling a bit more normal this weekend. Still coughing and chasing the girls with tissues, but they were keen to get outside. Frosty mornings have been followed by sunny days, but they are so cold. Winter is here with a vengeance this year. Maggie loves to walk all the way up our driveway (which is no mean feat at a angle of 20%). The dogs have been enjoying these rambles up the hill, Maggie makes sure they stay on the track, constantly calling them back and telling them "no" when they stray too far.
Elisabeth: Catching a little extra sleep one morning. She has taken to responding to our "thank you" with "my pleasure". Which is pretty cute, and very much like her father!
Joining in with Jodi's
52 portrait project
.