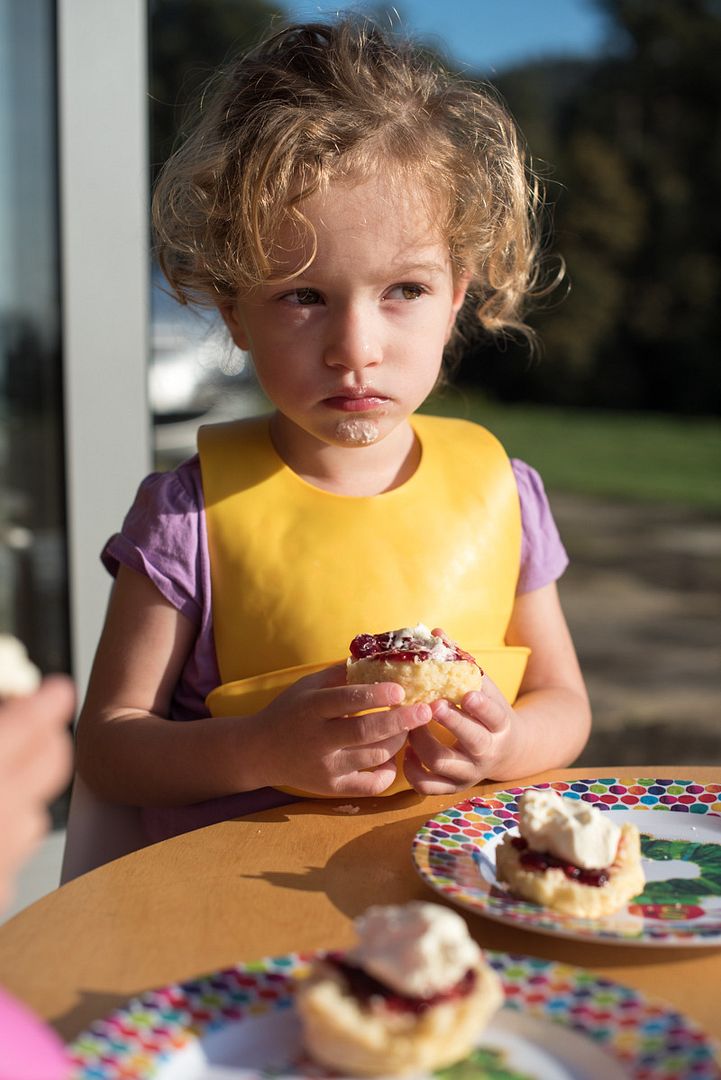 Maggie: Two serious portraits in a row! Eating freshly made scones with raspberry jam and cream is obviously something she takes very seriously.
Elisabeth: This last weekend was finally warm and sunny, and the girls made the most of it. Playing with water at every opportunity and spending the rest of the time naked! They were giving their rubber ducks a bath, which became giving themselves a bath!
Rob took both of these photos on Sunday morning, so we have caught up with the
52 portraits project
.