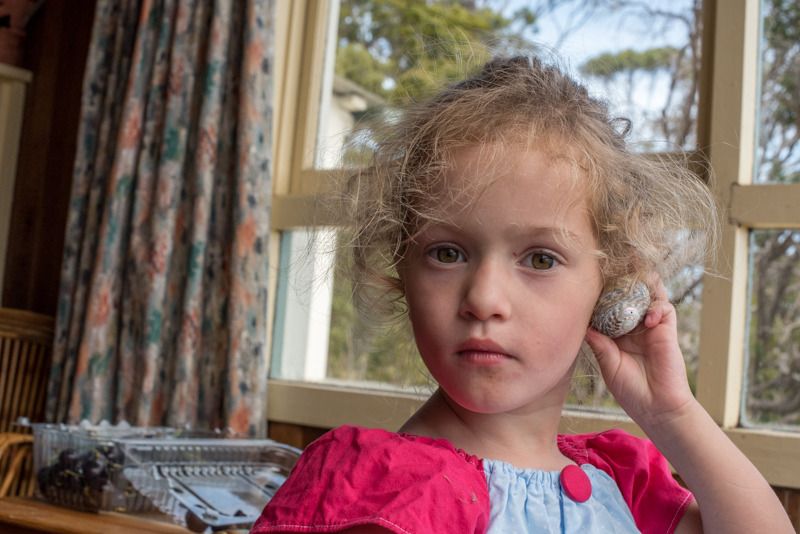 Maggie: The girls caught our hideous cold, so have had a couple of quiet days at home during the week. On Sunday they were feeling a lot better so we headed to a friend's shack on the coast (about 45 minute drive from our home) for lunch. They had such a great time, playing with these old toy cars, listening to shells, rock hopping (the shack is right on the water) and paddling around. Maggie told me she could hear the sea in the shell.
Elisabeth: The girls suddenly seem so long. She had a fantastic time playing with the cars. When one of our friends asked her which was her favourite, she replied "the camper van, because you can put all your people in it!"
Joining in with
Jodi's
52 portrait project.