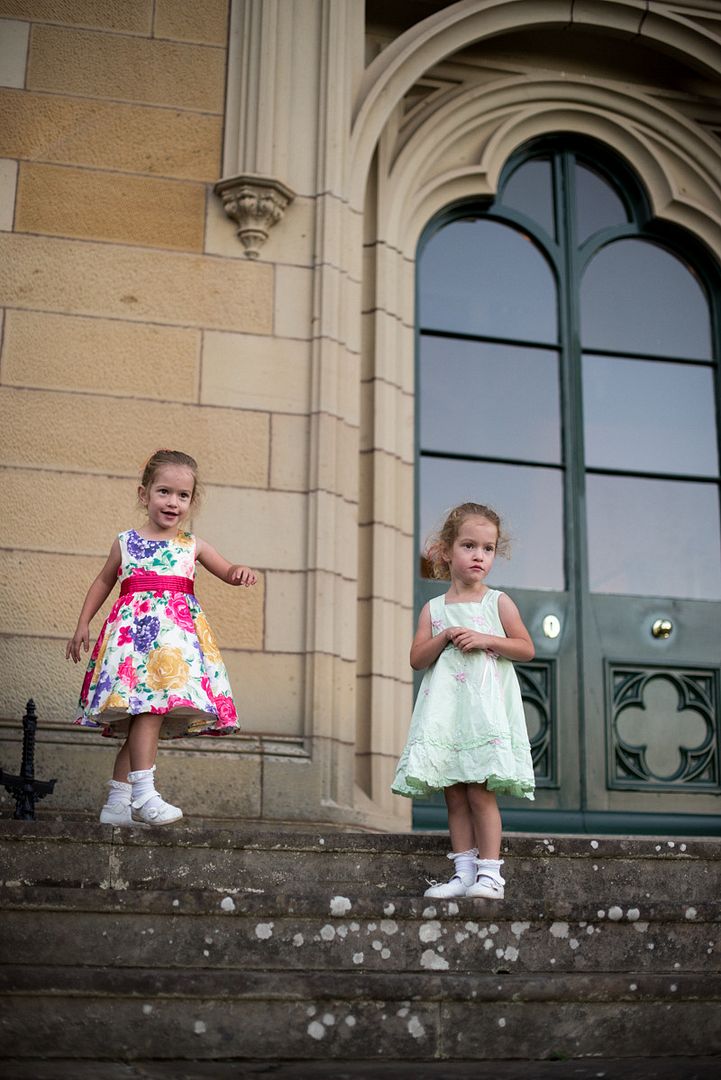 Maggie: Last Wednesday I was attending a reception at Government House, Rob and the girls came to pick me up. He dressed them carefully and waltzed in to the grand ballroom at the end of the function, apparently the girls were looking for the princess (our Governor is a lady) in the castle. We couldn't resist a few photos on the steps afterwards. What a cheeky grin Maggie has in this top photo.
Elisabeth: So confident these girls of mine.
Rob took both of these photos, joining in very late for 10/52. Just about to upload this week's photos too!