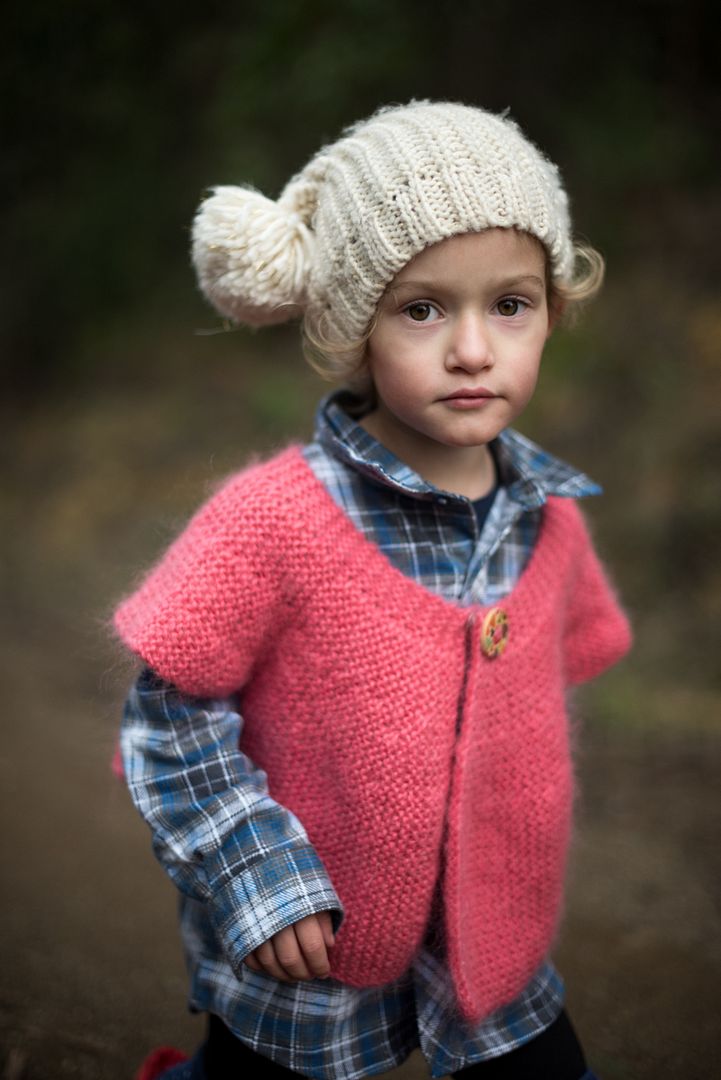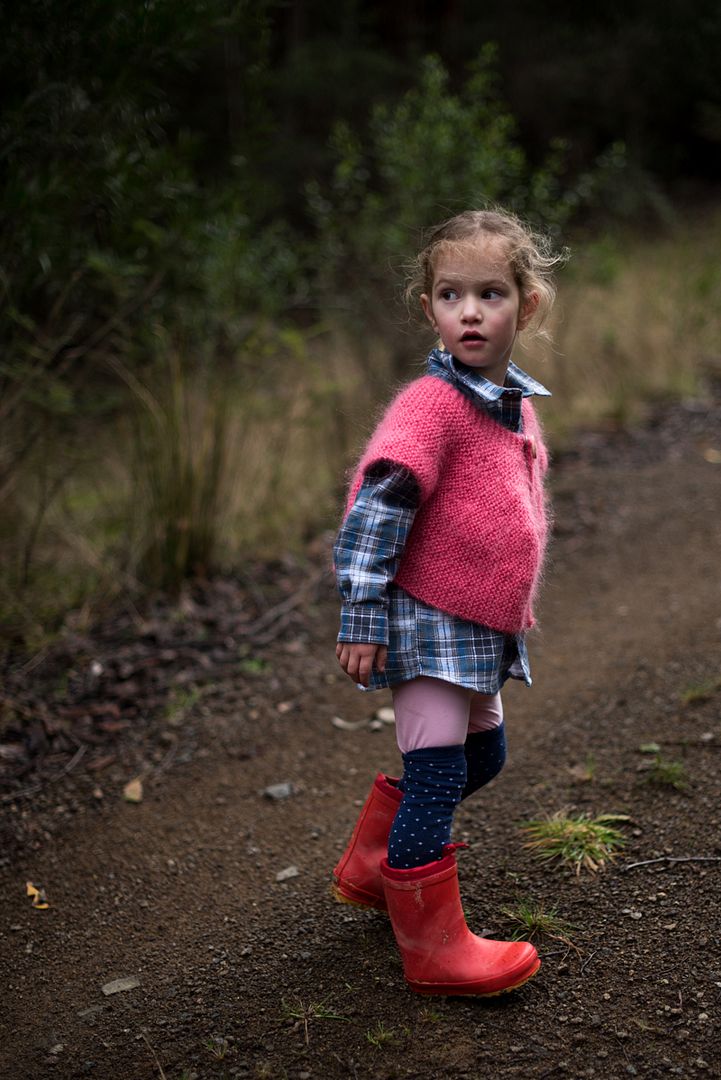 Maggie: Quintessential Maggie; the direct look. We went for a walk around our property and up the driveway, checking on everything after the big rain last week. Poor Mags tripped over before we had even started and hit her head on the paving, the large bump is hidden under her beanie. We've had some fractious moments over the last few days, tired girls, tired parents. But usually bundling up in our warmest clothes and taking a walk brings out the best in all of us. Something I wish I could remember more often!
Elisabeth: Oh my she has suddenly grown up again. She ran down the length of the block on our walk and watching her strong, sturdy frame makes us both so proud, she runs with so much balance and confidence now. They found a big puddle in the paddock at the beginning of the walk and in the middle of her jumping she slipped and landed on her bottom in the water. Undeterred she waked around the rest of the block slightly damp!
While Rob took this week's portraits again, I take credit for the styling! New winter flannel shirts from Kmart, the softest hand knitted cardigans from my aunt, cute beanie and knee high socks. I love the series of shots Rob took.
Joining in the 52 portraits project with
Jodi
.