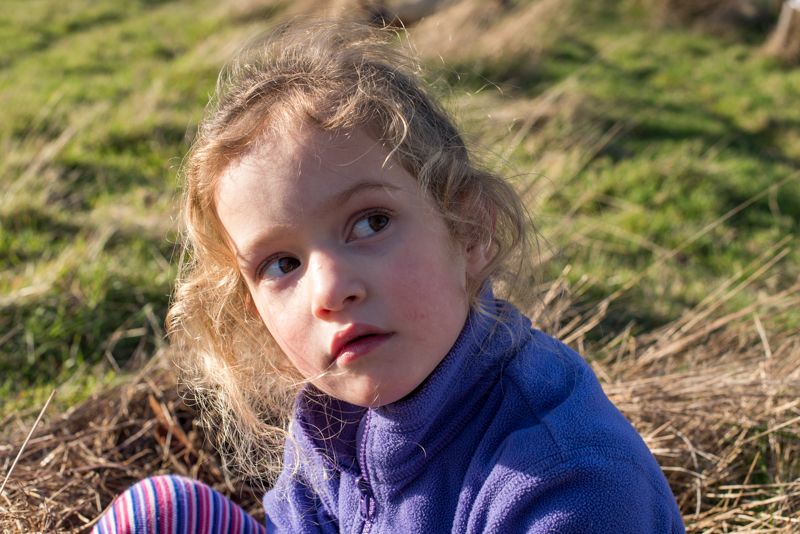 Maggie: I took these two weeks ago, always playing catch up this year. A favourite spot for make believe games- in their nest of old grass/hay!
Elisabeth: Thoughtful here. Yesterday we had pancakes for breakfast to celebrate Father's day. They happily sat at the table to chat to us, and Elisabeth declared "this is my favourite part of the day".
Joining in very late with the
34th week
of the 52 portraits!