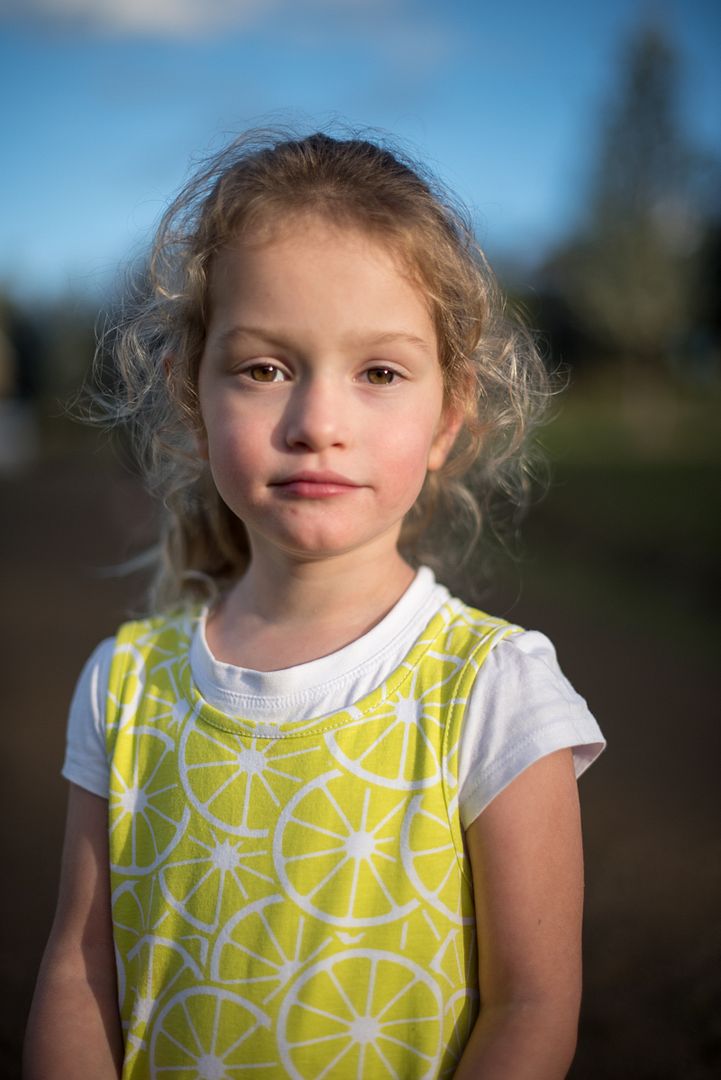 Maggie: Rob took these photos in the late afternoon light alongside the flowering pears that line our driveway. The girls helped me pick some new spring dresses online. People often ask me if I always dress them the same, or let them choose. Mostly I have chosen clothes, and if I am buying new ones I will buy two of the same clothes. Because in my experience they do want to wear the same outfit. But it was interesting to see what they picked when given the chance, and they still have a fair bit of say in what they wear on any particular day (I don't need to add extra tantrums to my day!)
Elisabeth: The girls were happy to have their elder sister stay for a night over the weekend. The three of them played most of the time, or she would patiently read as many books as they could find.
Hoorah- up to date on the
portraits
and blogging!