Clear blue skies over frost covered grass, I can scarcely believe we'll be living here soon.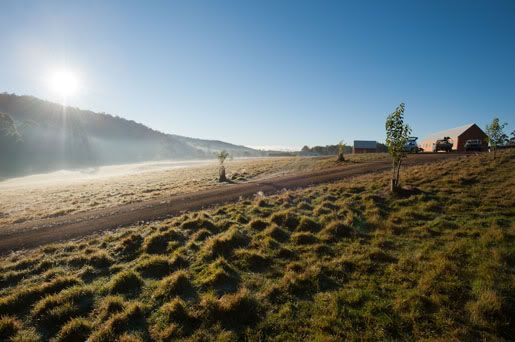 The dogs thought the crunchy grass was excellent for chasing and wrestling on: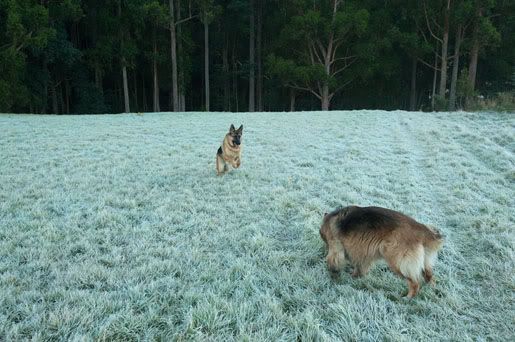 The leaves have nearly all dropped from our Candian Red Maple Tree- winter is definitely here now.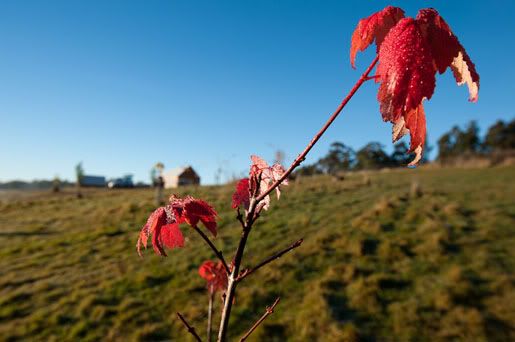 We are loving the sun coming into our living room early in the morning.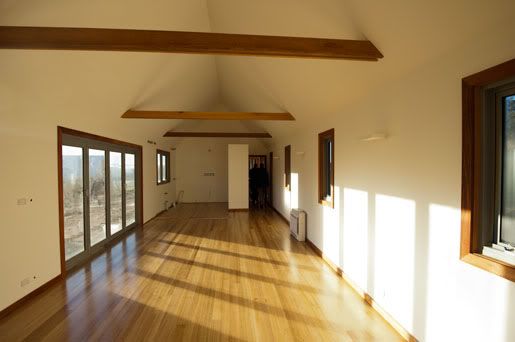 Finally on our flying trip to Melbourne we enjoyed tapas at
Movida
, shopping at Ikea, Myer, Typo, T2 and KikkiK, lunch at
Earl Canteen
and visiting this gorgeous little macaron shop in Hardware Lane,
La Belle Miette
. We bought 6 different flavours (Raspberry, 72% Cocoa Single Origin Chocolate, Caramel a la Fleur de Sel, Olive Oil & Vanilla, Pistachio & Violet & Blueberry). Not only were they beautiful to look at, but they were sublime to eat!