Rob and I took a week off. We jokingly called it our honeymoon.
We spent the entire week at the hut.
We (well mainly Rob!) painted the shed doors blue, painted the down pipes to match the roof, coated the remaining timber boards on the back of the laundry hut, oiled the internal timber walls, moved some furniture, moved the rest of our pot plants and planted them in the garden, and helped with the installation of our kitchen, which was very exciting.
It is so very close now.
We had perfect blue skies for most of the week, so one evening we took some shots of the hut with the lights on (mainly just for the novelty of switching them on!)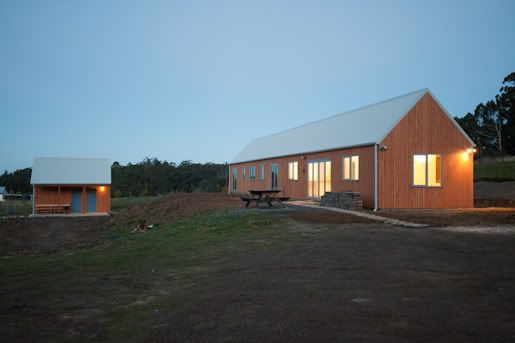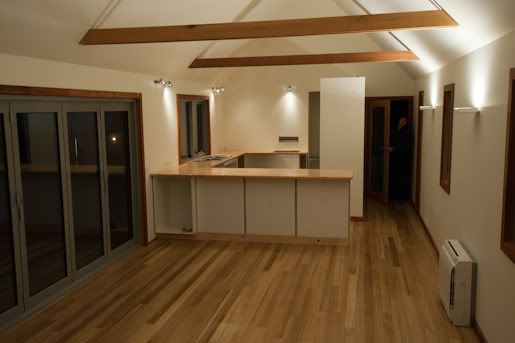 Some shots of the kitchen in progress- the bench tops are incredibly smooth to touch. Since these photos we have timber cladding and drawers on the back of the main bench, the internal drawer parts have been fitted above, the sink has been plumbed in and the oven and hotplate are installed. Progress shots to come.