Back on track.
Sorry I'm yet to fulfil my promise of a risotto recipe post, but I will get there.
This week has been another quiet one. The only trip out from the hut over the weekend was to head to nearby Kettering and walk around the point (waving to the Bruny Island ferry as we left) and around to Trial Bay. A nice little stroll through some
Allocasuarina
forest and then some open eucalypt forest.
The puppies loved it. First of all it was a new walk. Second of all it was nice and muddy, so they came back with mud splattered bellies and paws. Thirdly, whilst we sat on the park bench handily placed on the point to watch the ferry they could paddle, and "accidentally" go in too deep!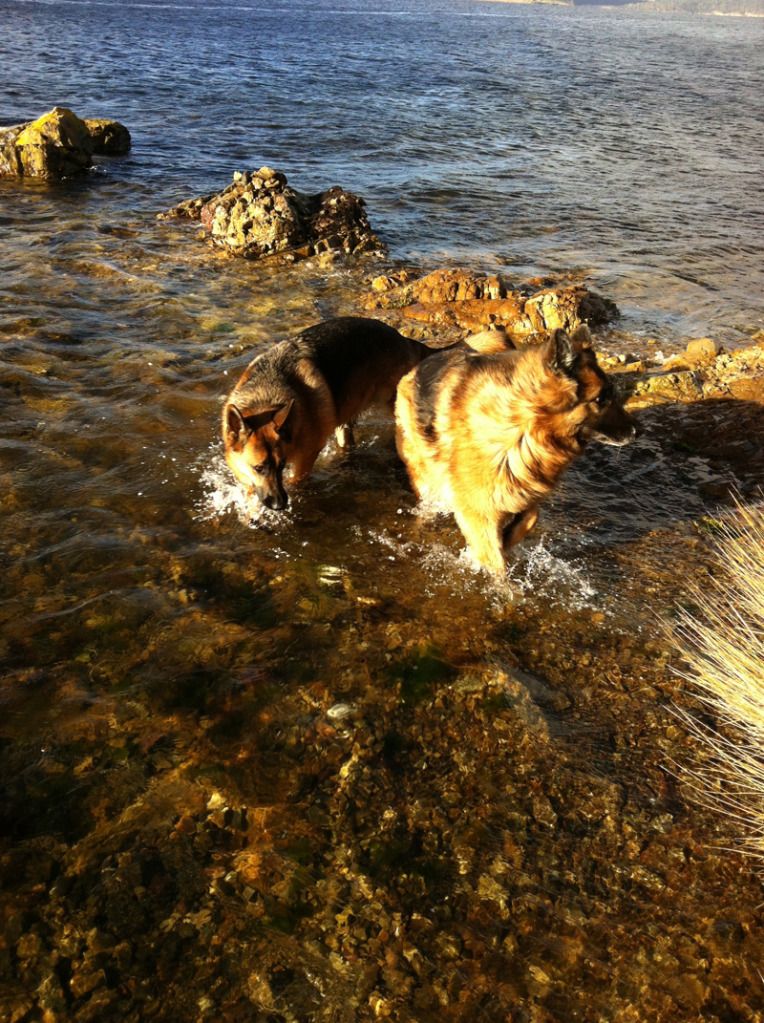 So the menu this week:
Monday: Beef Shin stew with boiled potatoes.
Tuesday: Beef Shin stew with added mushrooms, potatoes and broccoli.
Wednesday: Stir fry rice with omelette.
Thursday: Pasta with Parmigiano-Reggiano, peas and parsley.
Friday: Mt Gnomon pork chops braised in white wine, fennel and apple with mash.
Saturday: Slow cooked lamb shoulder, with potato gratin and peas.
Sunday: Lamb, barley and vegetable soup.
A few treats during the week included a lunch date at Tricycle for pork meatballs on white bean mash, and a flying visit to Sweet Envy on Friday for our favourite potato and rosemary bread, and a few sweet treats. Rob picked a lemon meringue doughnut (which apparently was excellent, he declared Alistair a genius) and I had a Bada bing chocolate caramel biscuit, which was very good but I struggled to finish it.
Hope you had an enjoyable weekend.