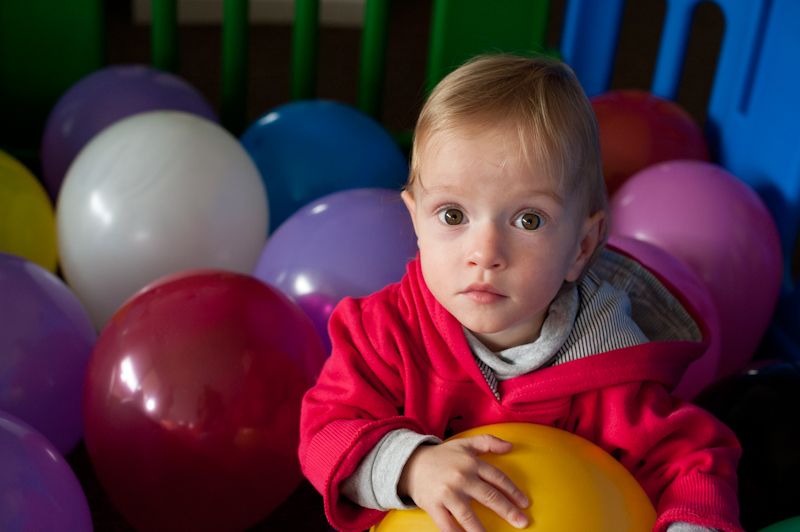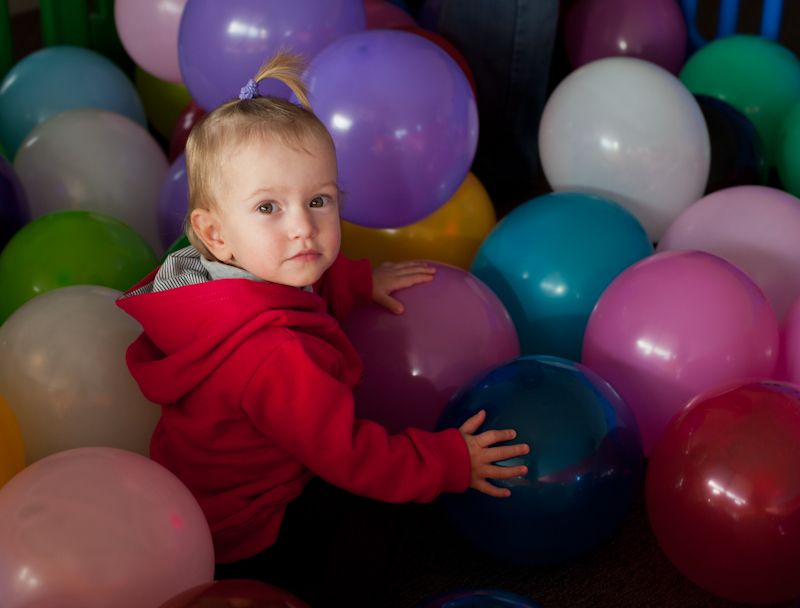 Maggie: Yesterday we headed to my sister's place for my niece's 3rd birthday party. She had thought of some fun activities for the different aged children at the party. A mini jumping castle for the older children (the girls did have a turn and weren't too frightened!) and a play pen full of colourful balloons.
Elisabeth: She is so intrigued by other children now, she watched older children intently and moves in on her cousins for smooches!
Joining in with Jodi's 52 portrait project at her blog
Practising Simplicity
.
We're lying low today, I hurt my back picking Elisabeth up out of the bath before the party. On top of that the girls didn't allow us much sleep, so I am hoping for a nap soon!