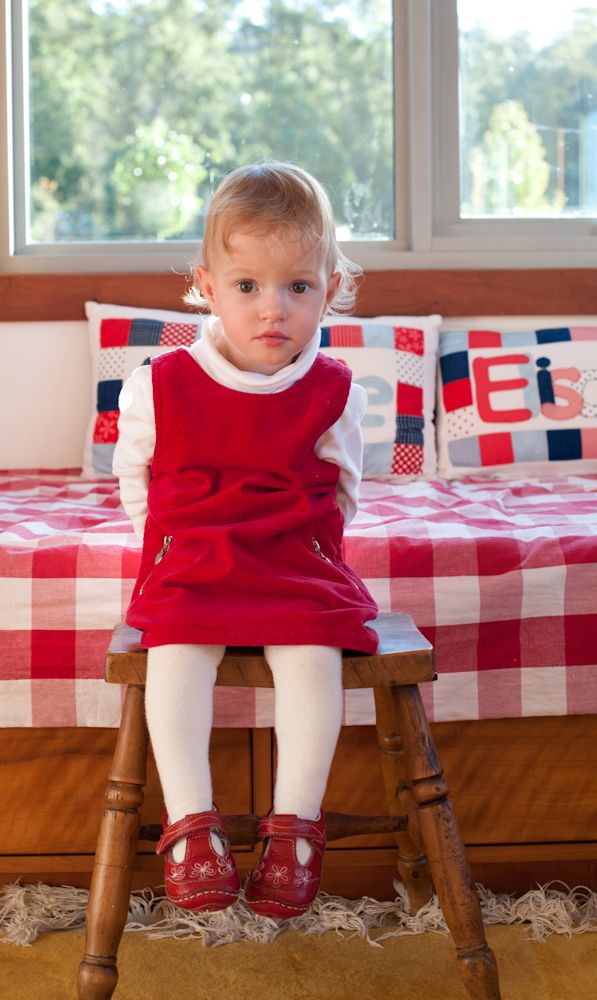 Maggie: I know I have said I don't like to get the girls to do formal poses for the portraits, but they have recently taken quite an interest in the dresses that hang up in their myrtle wardrobe. They point to the door and like to look over the selection, oohing and aahing in appreciation. These red cord dresses were new to us, purchased at a fundraiser on the weekend. I think they like the process of having a mid-day bath, and then being dressed up in tights, skivvies, dresses and shoes.
Maggie wasn't as keen to sit on the stool but the light coming through the window behind her and lighting up her fair hair like a halo was perfect.
Elisabeth: A little more confident sitting up high, she is walking nearly everywhere now, overnight she has completed the transformation from baby to toddler girl.
Joining in a little late (they were taken on Monday) with Jodi's 52 portrait project at her blog
Practising Simplicity
.