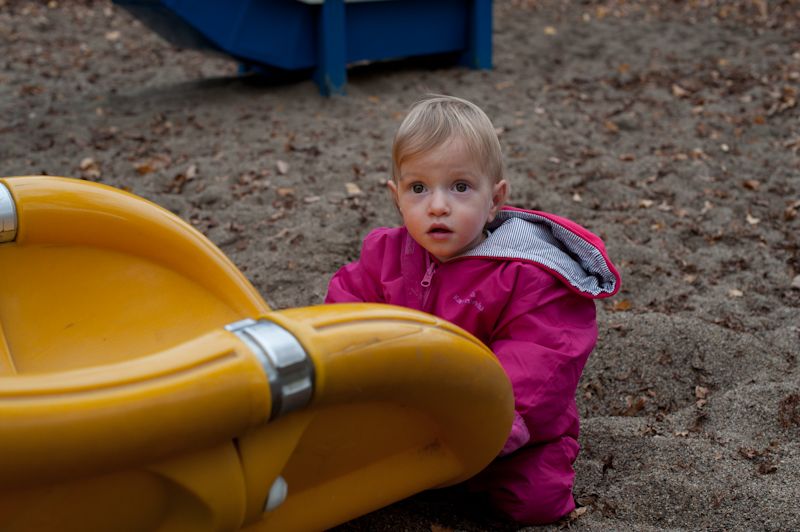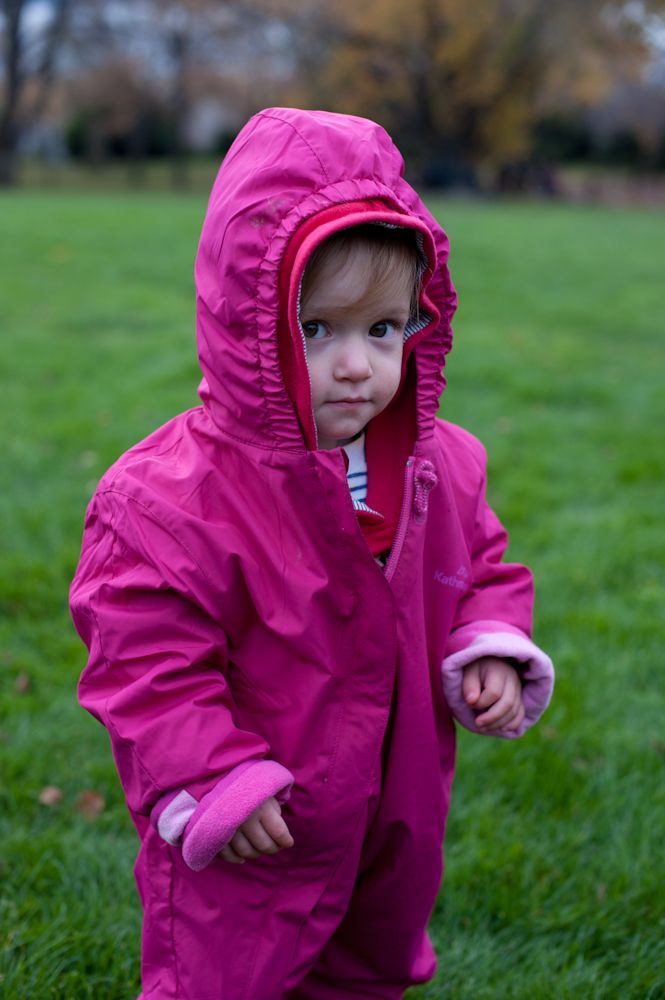 Guest photographer this week, Rob took some photos when we were at the park.
Maggie: It was such a cold afternoon, but we'd organised for the girls and Rob to come and visit a park near my workplace after I finished early. It was their first park visit and they loved it. Dare devil babies wanted to go down slides (with us holding them of course), on swings, climb up and down steps, on a roundabout. Possibly more interesting were the two other little girls at the park, whom Maggie is looking at here.
Elisabeth: I bought them these fleece suits for winter, they look quite ridiculous in them, but cute all the same.
Joining in with the 52 portrait project at Jodi's blog
Practising Simplicity
.