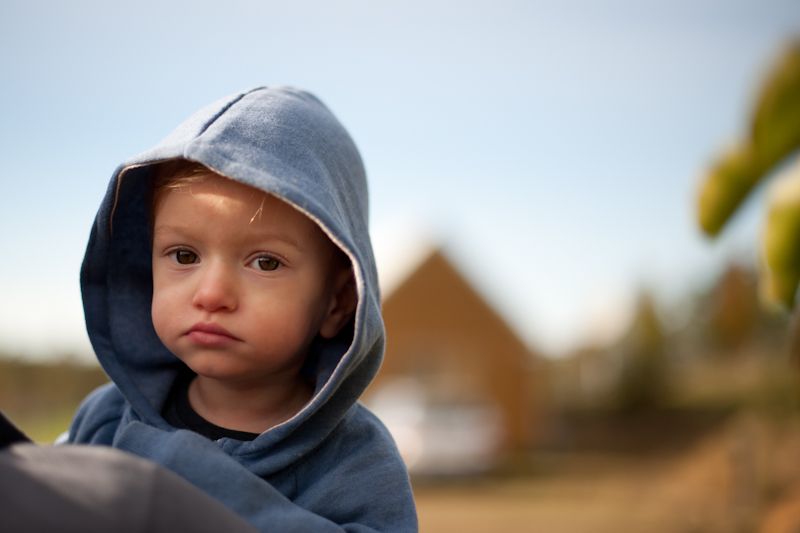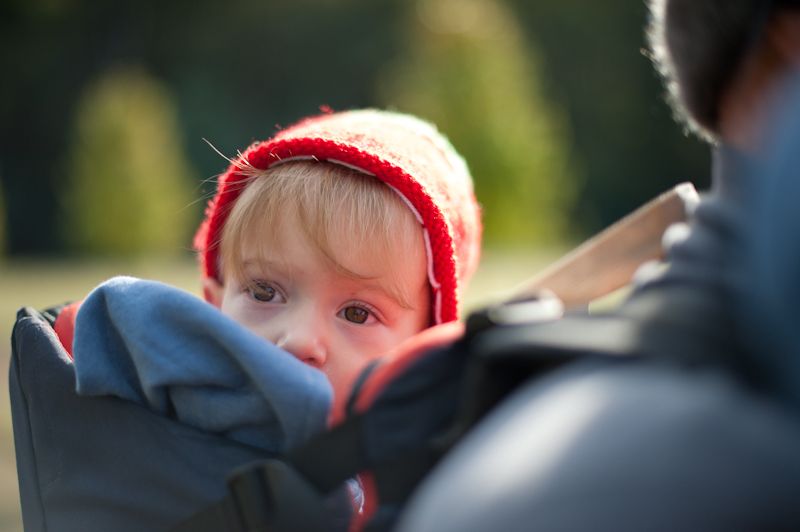 Maggie: So solemn. So unlike her. I can't believe they'll be 18 months old this Thursday. This year is flying. Slow down little ones.
Elisabeth: Fitting that she sports a strawberry beanie. They love strawberries, even out of season.
A walk in the winter sunshine.
Joining in with Jodi's 52 portrait project at her blog
Practising Simplicity
.