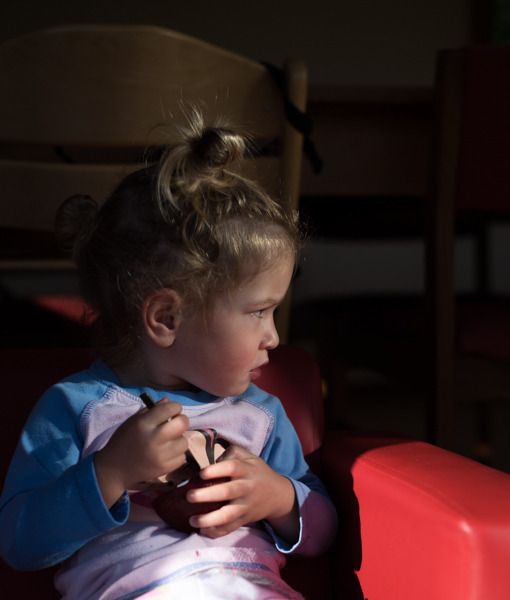 Maggie: a pensive look. She's been a little tired and fragile emotionally over the weekend. On Saturday night some friends came to visit for dinner. After dinner we had a game of Find my Piglet, a variation on memory where not only do you have to match pairs of animals, you match a mother and baby. Up until now the girls have just picked up a card and told me the animal. But the game suddenly clicked for Maggie and she picked up the two matching cards (owl and owlet) and put them down together!
Elisabeth: trying her first pomegranate. They had fun digging out the seeds and munching on them. We removed the trays from their high chairs this last weekend, so they could sit up at the table with us. Elisabeth declared herself a "grown-up baby". They loved sitting up with us properly.
Joining in a little late with
Jodi's
52 portrait project.