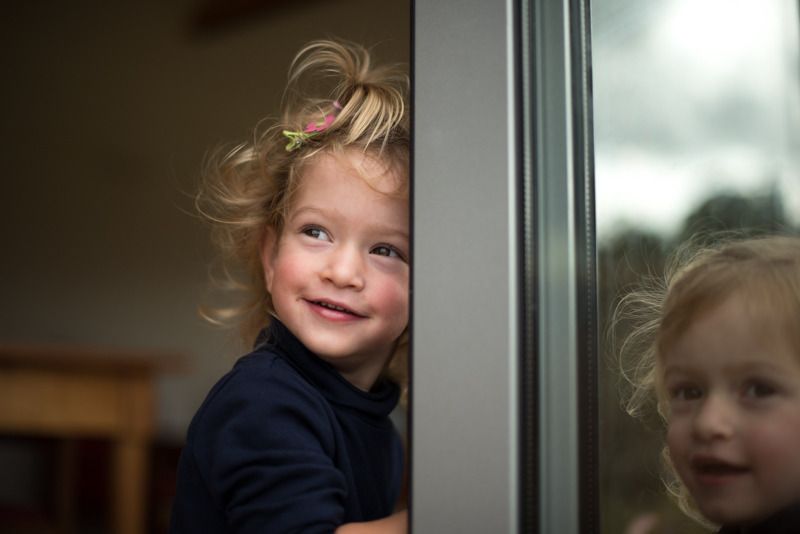 Maggie: The look is a request to pick her up off the hidden sceptic tank. We went to the park on Friday afternoon and both girls were so keen to try everything out, including a big slide. Maggie struck up a conversation with some older boys as she perched at the top of the slide not letting anybody past!
Elisabeth: They like to stand either side of the open bifold doors and talk. Usually ends up in fits of giggles before they swap positions. Her phrases crack us up sometimes. When Maggie dropped a glass out on the terrace the other day and I was scrambling trying to pick the girls up (they didn't have a stitch of clothing on or shoes!) she turned to me and said "Don't worry!"
Joining in with Jodi for the
52 portrait project
.