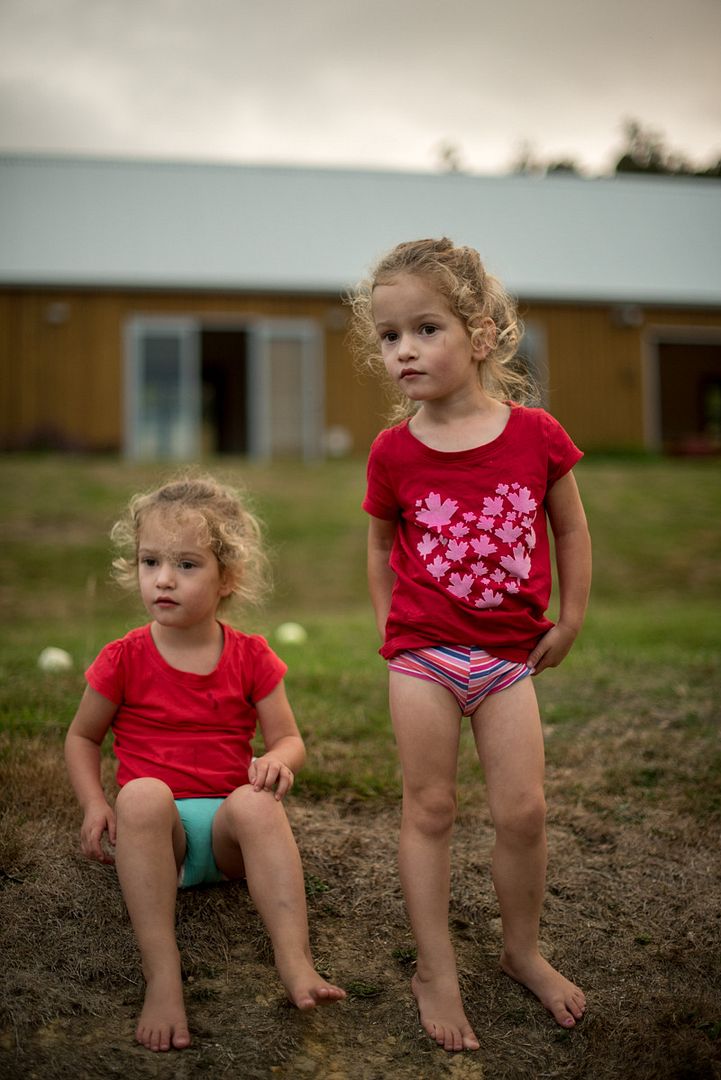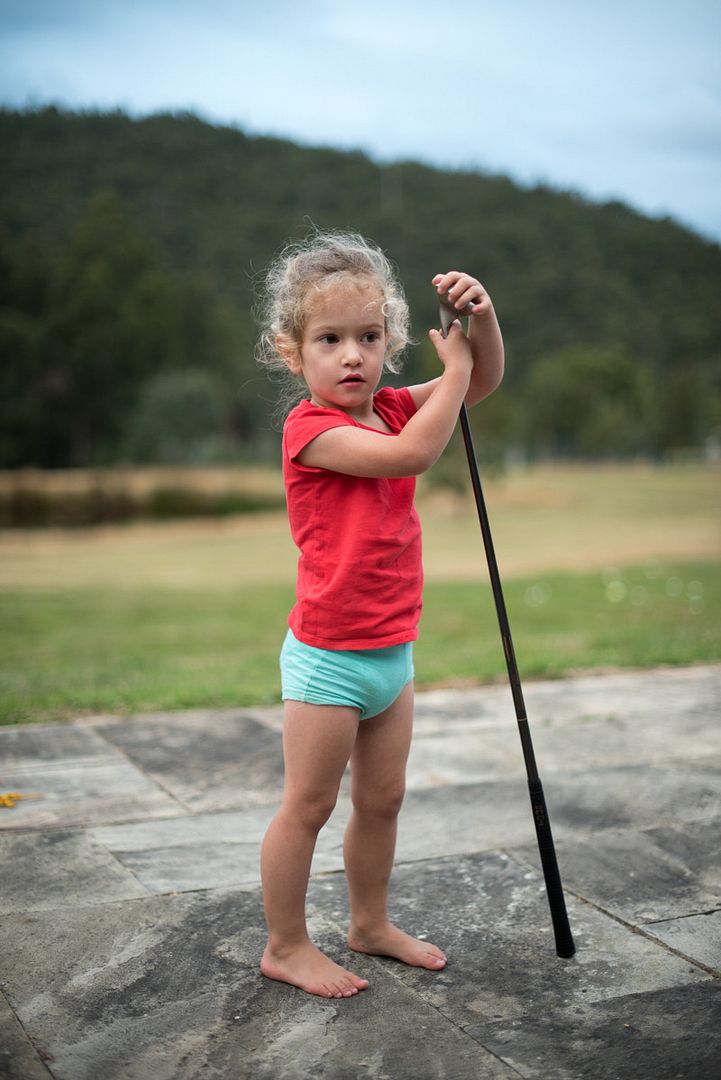 Maggie: Rob just left on a week long field trip. Last night he let me know he would be taking his camera with him, I hadn't taken any photos for the week, so he quickly snapped some photos of the girls while they played with his golf clubs. Poor Maggie, she was hurtling along the terrace in her too-big-gumboots, we called out to slow down before tackling the ramp into the garden, but it was too late. Luckily she didn't tumble all the way down the gravel covered ramp. A few scrapes and scratches and a cuddle later and she was undaunted running again. They are tougher than I realise.
Elisabeth: She made up a sort of dance routine with the golf club, checking herself in the reflection of our glass doors. Not looking forward to our discussion tonight about where Papa is....
Joining in with
Jodi's
52 portrait project.