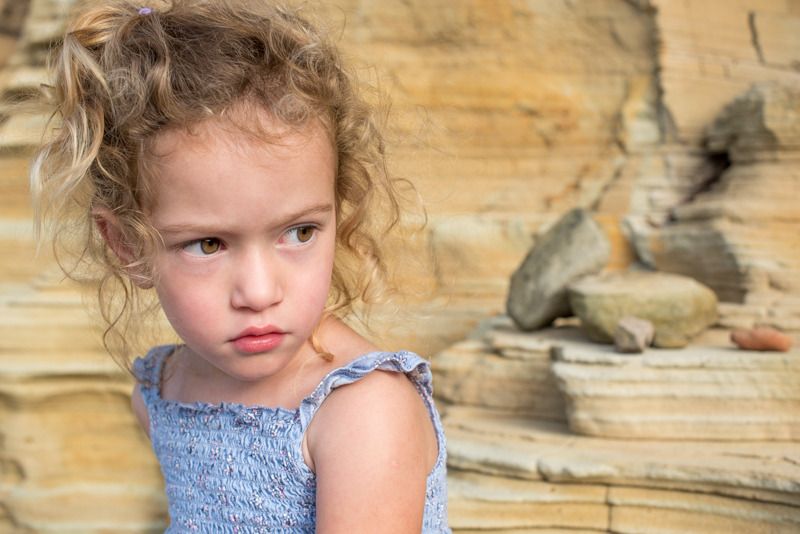 Maggie: We took these photos last Sunday evening. We had rushed down to the dog beach for a quick walk. The girls were keen to make collections of treasures on the natural shelves the sandstone provided. Rob took this photo of Maggie.
Elisabeth: She was probably watching the antics of our dogs, who were wrestling, swimming and being crazy dogs. I took this portrait.
Catching up before the next set of portraits!
Joining in with Jodi's
52 portrait project
.