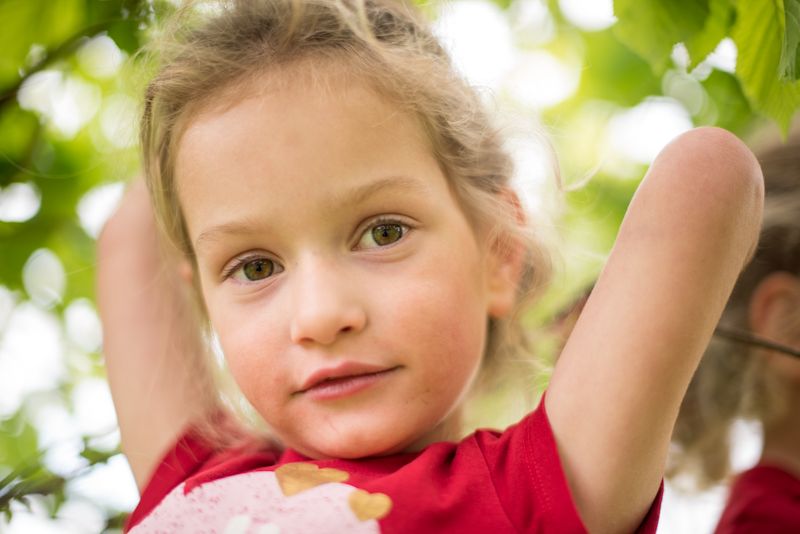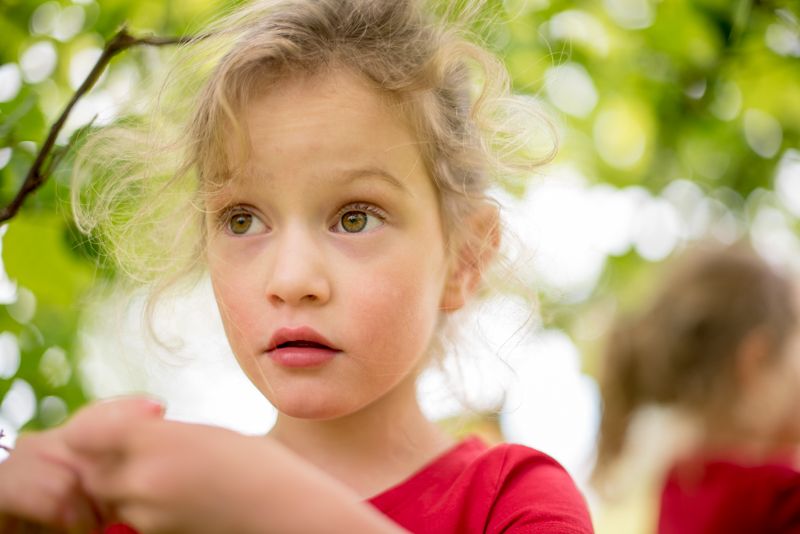 Maggie: Perfect light under the hazel trees, or the Dinosaur Zeppelin, as the girls think of it! Love listening to their imaginary games.
Elisabeth: I can't quite remember what was happening, maybe an unusual bird or the neighbour's dog barking?
Nearly there, two more weeks to catch up for the 52 portrait project.