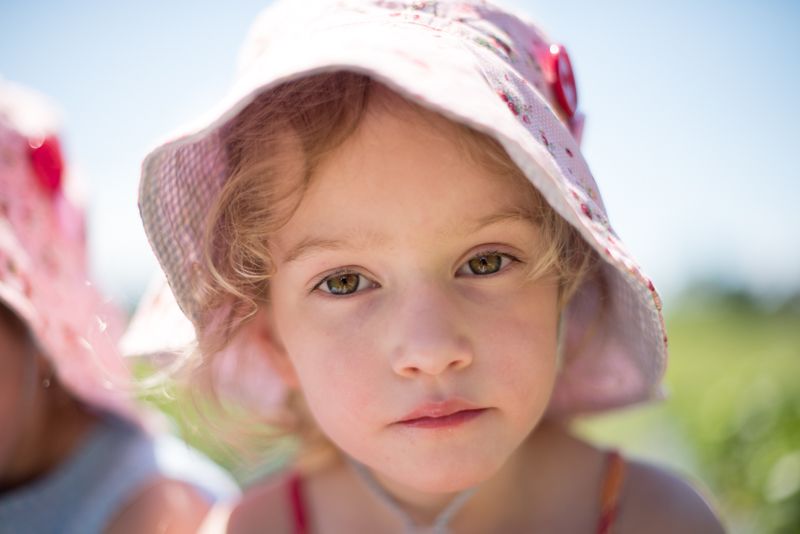 Maggie: has been keen to visit a strawberry farm near Richmond after I described it to her, when we finally had the day off and the weather was actually nice, we zipped over there to pick three kilograms of huge strawberries and for the girls to enjoy their strawberry ice creams. The first day in a while that actually felt like spring!
Elisabeth: Was an excellent picker, carefully selecting the reddest and ripest fruit.
Hooray I have caught up with the 52 portrait project!