I had to head up to Canberra for a quick work trip this week.
This gave me the perfect opportunity to go and stay at the
University House
at ANU.
Ever since we began collecting Australian mid-century furniture last year, and I found out that my favourite designer, Fred Ward, had designed all the furniture at the Uni House I've been desperate to visit. It's a bit sad really!
The House was built in the 1950's and it was home to all of the research students and professors of the University at the time. Very much styled on the colleges of Oxford and Cambridge it was, for a time, referred to as "Oxbridge in the Bush".
To me as I walked through the front entrance into the garden beyond and looked at the wings of the building that surrounded it I felt as if I had stepped back 60 years. I wanted the young (albeit all male) academics to be strolling around discussing their research, meeting in the library to read, having a special dinner in the Great Hall, traipsing into the breakfast room together.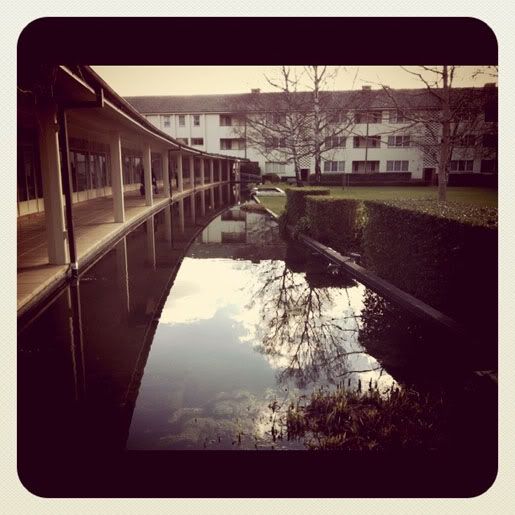 I'm at home in the university environment. After heading to my local one straight from school, I've never managed to leave, finding myself a job at the uni and a husband who feels exactly the same and works there too!
Anyway, I walked around the path to my section of the building, each six rooms had their own stairwell, and my room was on the top floor. I opened the door (sadly with an electronic swipe card) and there it was. A room full of the original myrtle (I think) furniture designed by Fred Ward. My own desk and chair, wardrobes, and lounge chairs and a separate bedroom and en suite. A small personal balcony with the original balustrade would have been a lovely spot to sit and drink a cup of tea in the late afternoon sun.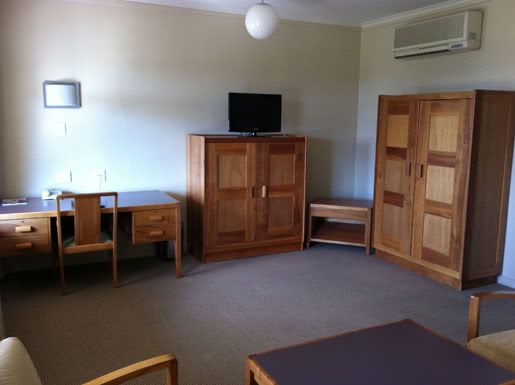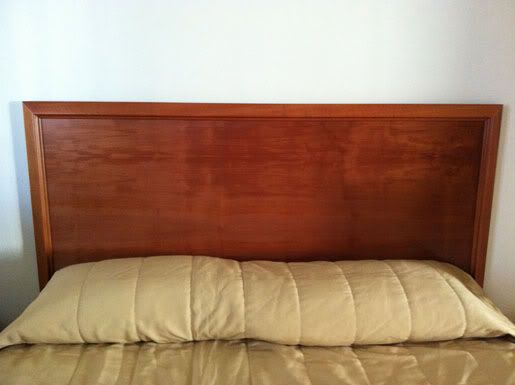 I rang Rob to tell him all the details, and I think for a moment he was worried that I wasn't coming home! But I did admit that I prefer my own little hut with our personal collection of
Fred Ward pieces to the Uni house.
I would thoroughly recommend a stay there if you are in Canberra (it's very close to the middle of town) and particularly if you are keen on visiting a part of our cultural history.
Exciting news on the furniture front at the hut- the long awaited window seat is nearing completion. We visited the workshop this morning to go over a few last details and we should have it by the end of next week. Rob and I are beside ourselves. I can't wait to show you.