Hello. Sorry I'm late. I've flat out this week with the conference booth, so have only just got the chance to create my weekly menu photo collage.
We're both still recovering from this silly head cold, so neither of us has felt all that keen in the kitchen. But there were some highlights still:
Monday: leftover beef Bourguignon.
Tuesday: chicken and ramen noodle soup.
Wednesday: Pasta puttanesca .
Thursday: Baked beans and fried eggs on toast!
Friday: Spinach, fetta and mint pastry triangles.
Saturday: Roast loin of Mt Gnomon pork (Vermey's are stocking them now!) on a bed of savoy cabbage and apple with potato stacks. With a fruit mince and apple crumble for dessert.
Sunday: Rocket salad, with speck, soft boiled eggs and croutons.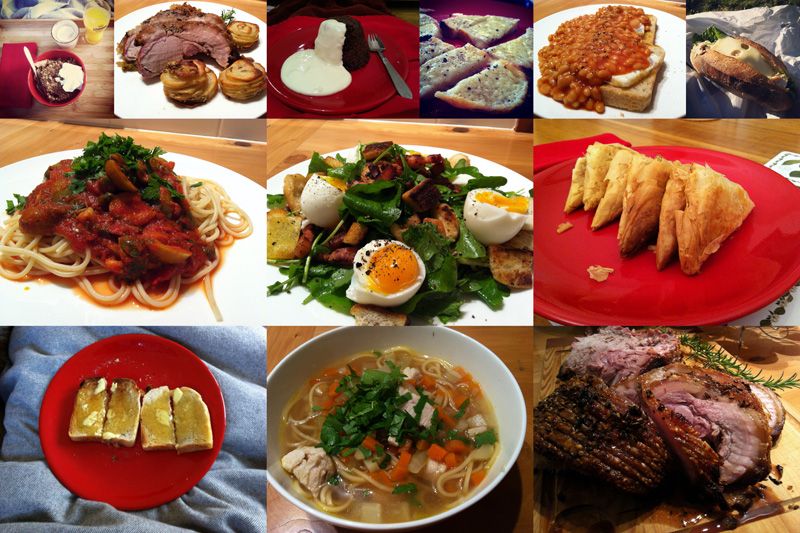 I hope that next week is a little less frantic and I have some more time to write here. I miss it.