Sometimes it's good to remind myself of the good things in life, the beautiful things, the furry friends who make me smile.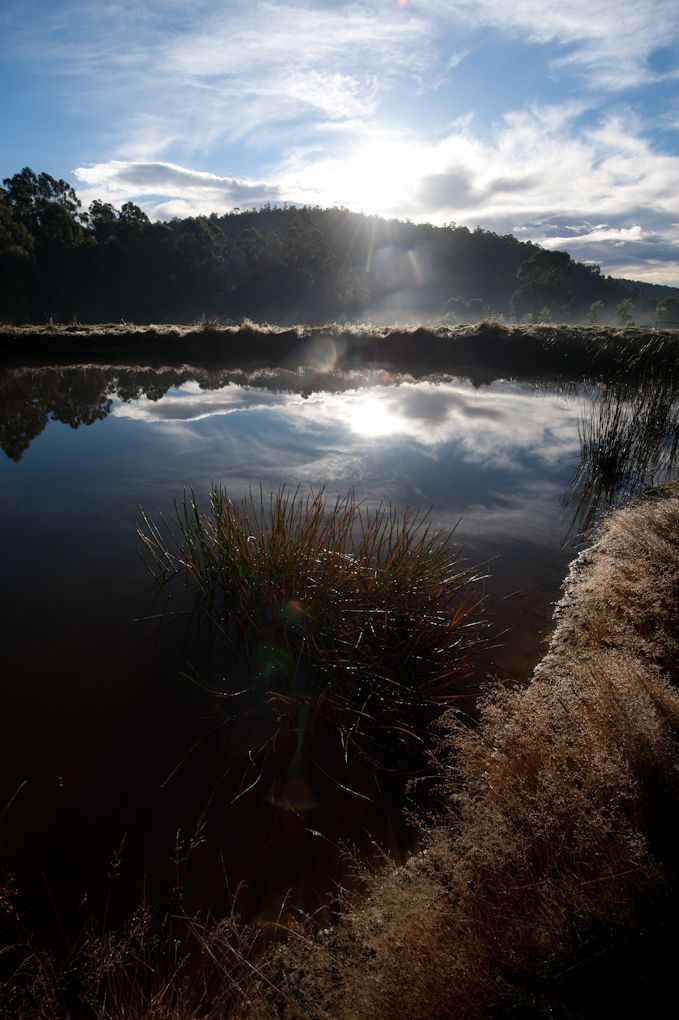 Of blue sky and sunshine, and a perfect reflection in the dam in the middle of winter.
Or a puppy so keen to please you, knowing that she will get praised for jumping up onto the log and sitting.
These photos are a couple of weeks old, but the garden is not rapidly growing at the moment.
We are still harvesting rocket for salads a few days each week.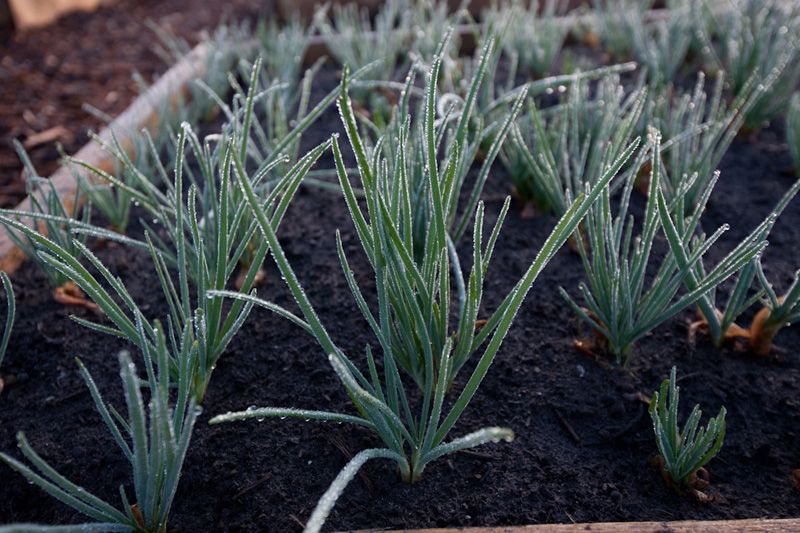 The golden shallots are looking promising, I imagine each plant with 6 fat little golden bulbs underneath, and look forward to the harvest in summer.
Our collection of Tasmanian eucalypts are starting to take off on the fence line, hopefully providing a screen one day.
This week has been a bit of a roller coaster ride for many reasons for me, but infinitely more so for my mother, who has had an unwelcome diagnosis and awaits surgery next week. Whilst I try never to take my life and family for granted, every so often something like this will jolt me into realising how lucky I am. That silly things like washing machines breaking down or cracked car radiators that need replacing really are not that bigger deal in the grand scheme of things. To make the most of every moment with those you care about.
I hope you have a relaxing weekend planned. I'm hoping to retreat to the hut, weed some garden beds and help Rob plant the nine new fruit trees we just picked up from
here
.