Yesterday was chilly in Hobart. I worked in my office all day and only popped out at lunch time.
So the only photo from yesterday is this one I snapped whilst I waited for Rob to pick me up.
I wore quite an eclectic ensemble.
My tan boots from
here
.
My bargain raspberry red skirt when we visited Cygnet earlier this
year
.
A blue knit top from my new favourite online
store
.
My moleskin blazer (that is actually a mans jacket) from
here
.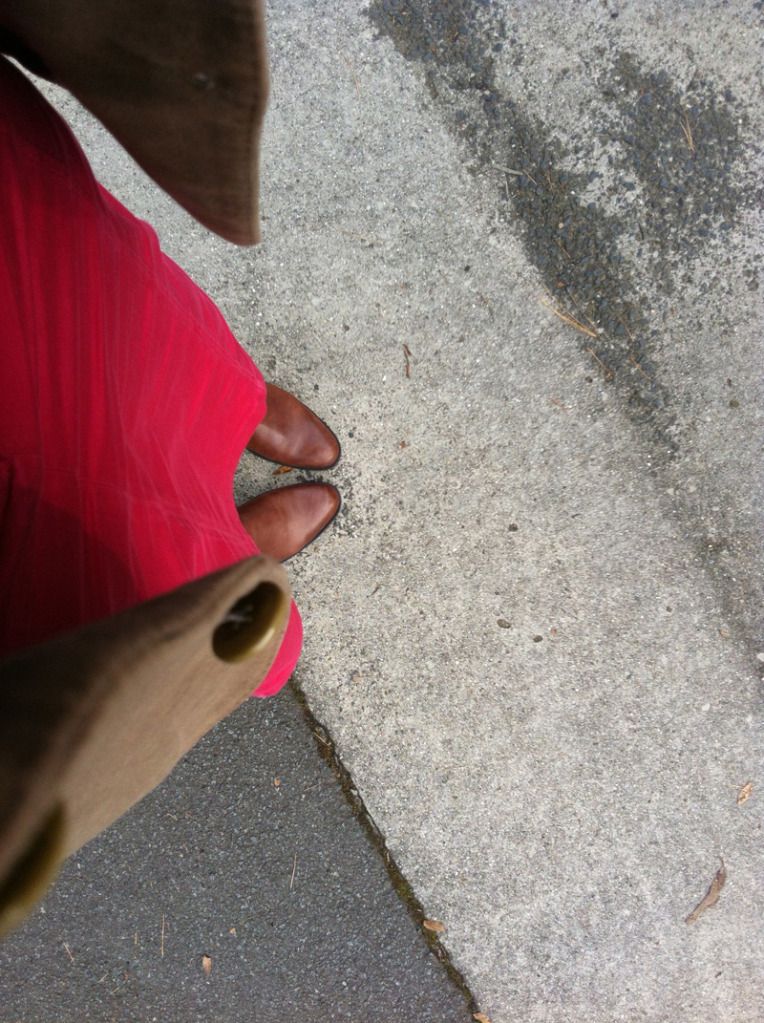 Playing along over at
Sarah's
today.