Today has been a long day.
Claudia woke us at 5am with persistent whining. This is not totally unusual, she jumped up on Rob, yet we still ignored her. She even tried to wake me (this is unheard of, she knows I won't usually get up). Rob looked out the window and saw some wallabies on the lawn in front of the hut and we assumed she wanted to chase them.
The next thing we heard as we tried to fall back asleep was Niagara Falls. Poor Claudia must have been absolutely busting! Luckily she picked the dog bed in our breezeway (with a concrete floor) as a spot to christen when her silly humans wouldn't let her out. We felt so mean.
Then we had to take our car to be serviced, something we always put off as long as we can (maybe we have learnt our lesson here), the brakes haven't been all that great recently. Sure enough they needed replacing, ahem as well as all four tyres. Hmm. An expensive day out for the commodore wagon.
So I wil distract myself and you with pretty photos of the block and garden.
Rob took these last weekend, while I was still snoozing.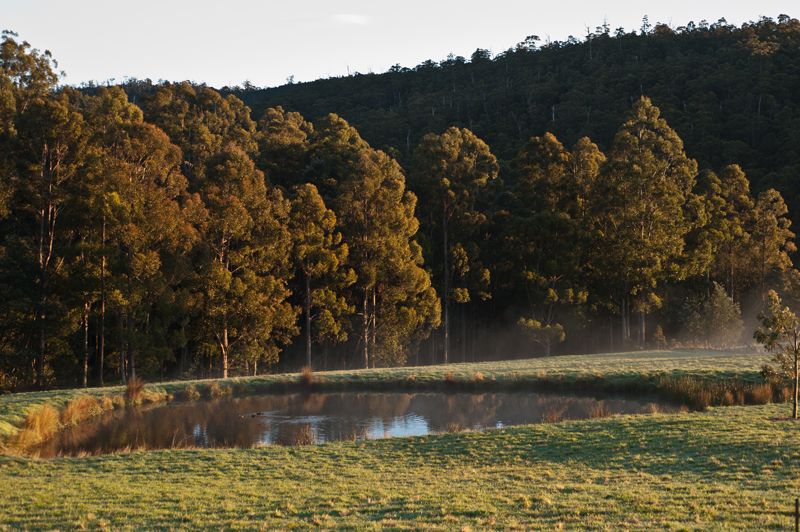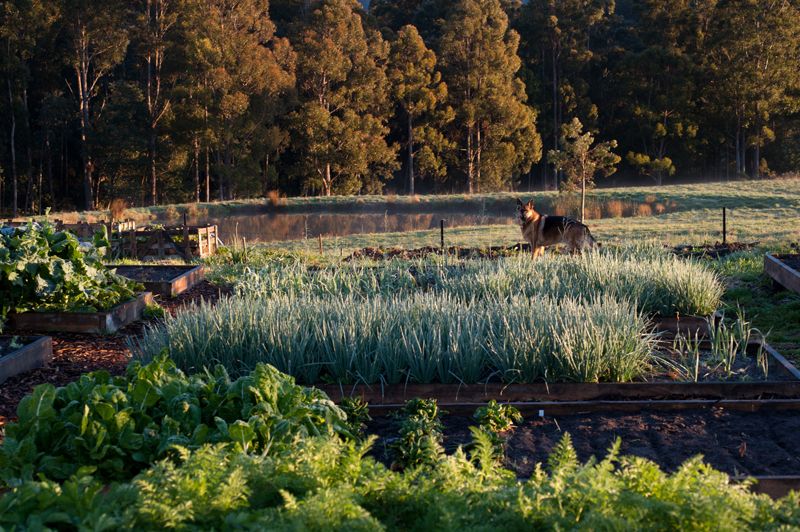 I have saved the best tulip to last, the Queen of the Night has just started to flower.
The ranunculus is just starting to get going too.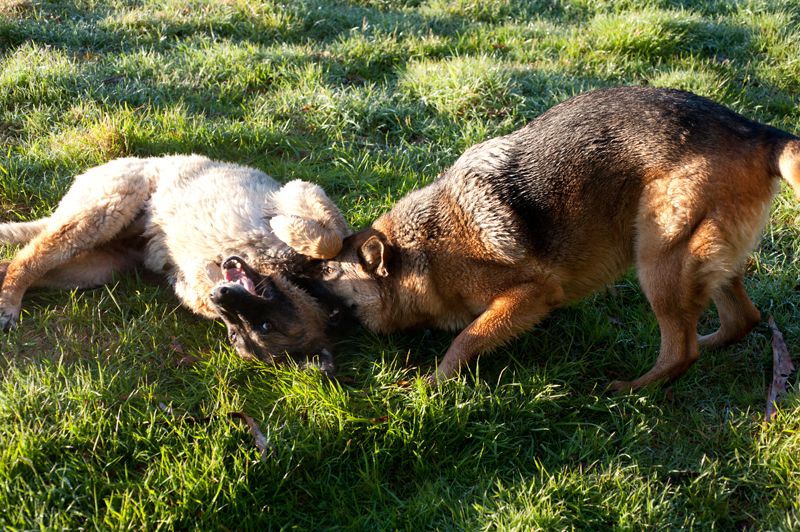 And these two? They love their early morning rambles in the wet grass, wrestling with each other and munching on fresh wallaby poop.
This weekend I need to get writing, I'm joining in with
Sarah's
Good Mail Club, so I need to decorate some envelopes and write a few notes. Also on the agenda is spring cleaning the shed and the pantry, both of which have gotten out of control over winter.
What do you have planned this weekend?