The curry from last week kept on giving this week. I think Rob would have eaten it one more time, but I'd had enough!
Monday: Beef curry with rice, steamed broccoli and yoghurt.
Tuesday: Beef curry with yet more silver beet and Naan bread.
Wednesday: Bacon, asparagus and pea risotto.
Thursday: Silver beet and parmesan omelette.
Friday: Porterhouse steak on the bbq with wilted silver beet.
Saturday: The first Lamb souvlaki mini Lebanese feast. We found some turkish bread from the newish Turkish cafe down the road, Rob slow cooked a lamb shoulder with rosemary and garlic, and we made hummus, cacik, sliced some tomatoes and lettuce. It was delicious.
Sunday: We ate leftover lamb at lunch and Pigeon Hole sourdough and cheese for dinner.
What's been on the menu at your house?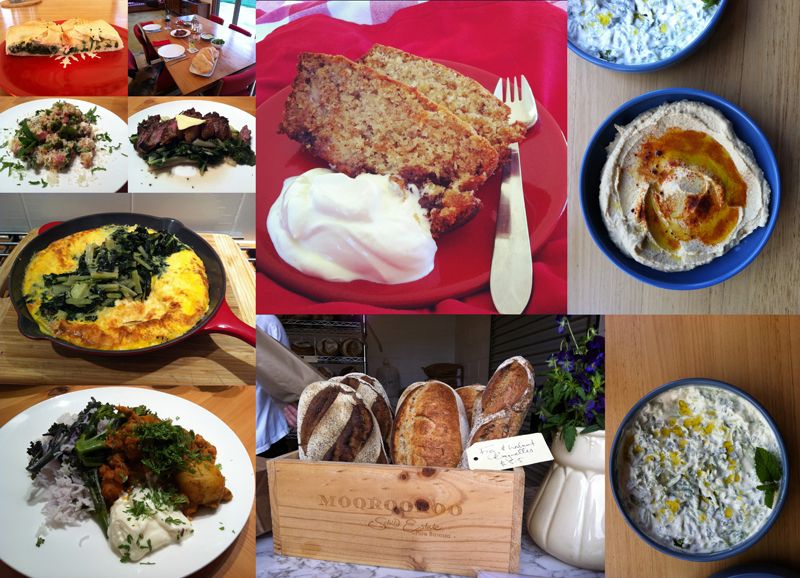 I don't want to but I think I'm going to have to turn on comment verification, I am getting totally spammed via the comment section, and whilst they don't show up on the blog it's getting really annoying. I hope blogger sort out the commenting thing soon, cause I admit that the fuzzy letter/number thing isn't the best option is it? Has anybody else been experiencing issues?