I'm back. The cold is all but forgotten (except for the occasional annoying cough).
To be honest I can't remember a lot of what we ate the week before last, but looking at my collage, we enjoyed a spring vegetable risotto (peas and broad beans courtesy of our garden), an omelette, roasted lamb shanks and root vegetables on couscous with minty yoghurt, and home made lamb souvlaki the next day with the left over lamb, hummus and more minty yoghurt. We also headed out for lunch one day for roast duck, pan fried beans with pork and dumplings. They were good.
During the week I had off we enjoyed:
Monday: Steak with pumpkin, asparagus and mini radishes from our garden.
Tuesday: Mushroom, bacon and pumpkin risotto.
Wednesday: Chicken wings with sausages, sage and onion.
Thursday: Frittata with pumpkin, asparagus (from our friend's garden, it was so sweet) and walnuts.
Friday: Penne with cream, peas and bacon.
Saturday: A birthday dinner in northern Tasmania for Rob's father. We started with dips and bread, Rob made
Nigella
's marinated ocean trout (she uses salmon) with capers and gherkins. We moved onto roast beef fillet with Cafe de Paris butter, new pink eye potatoes, steamed carrots and parsnips, fresh broad beans and peas (the last four veggies from our garden) and a green salad. The birthday cake was a chocolate roulade with cream and raspberries.
Sunday: After snacking all day we ate a simple salad of rocket, pumpkin and pine nuts.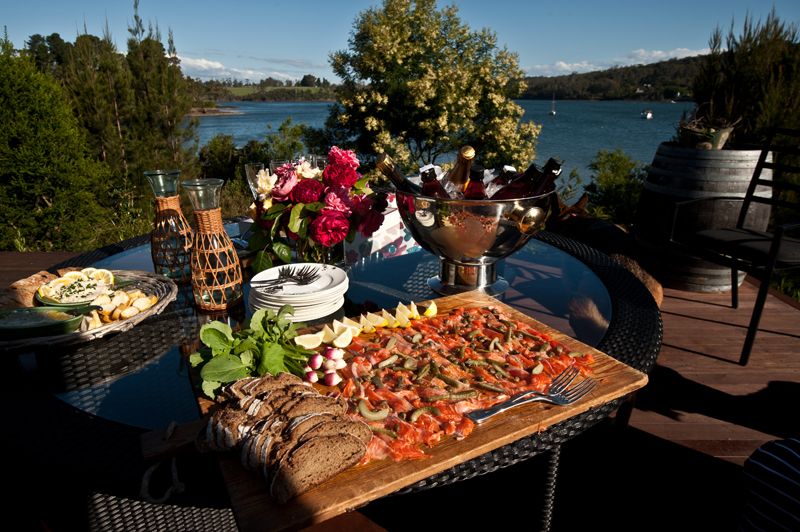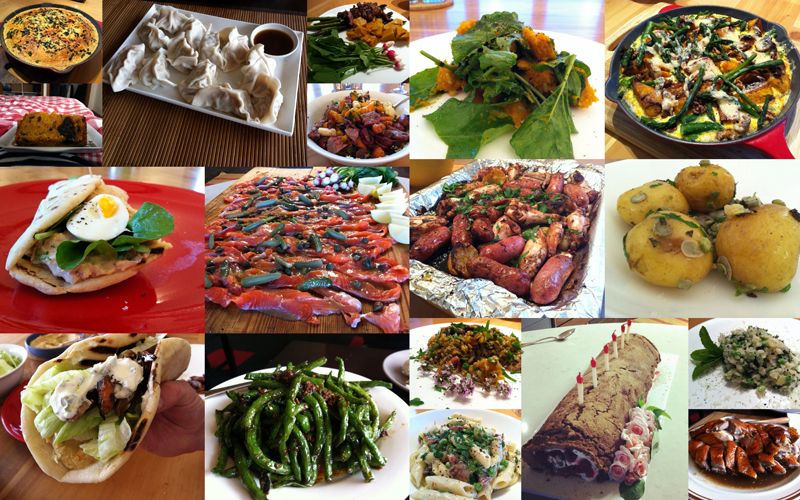 Rob sent me some gorgeous photos he took of the spring grass at the hut, with the dogs wrestling in the foreground. If I can I'll load up a movie made of the images...but in the mean time here is my favourite.