The last few nights we've been enjoying fresh produce picked just before dinner from our garden. The peas and broad beans are abundant at the moment. Last night Rob and I wandered around the veggie garden and selected carrots and parsnips, silver beet and cute mini cauliflowers.
I snapped this photo of the basket before taking it inside.
Rob just cooked them in a little water and butter, so the carrots and parsnips were nice and firm still but the silver beet wilted. We sat at the table and enjoyed every mouthful.
It makes us so much happier when we eat fresh vegetables from our hut garden.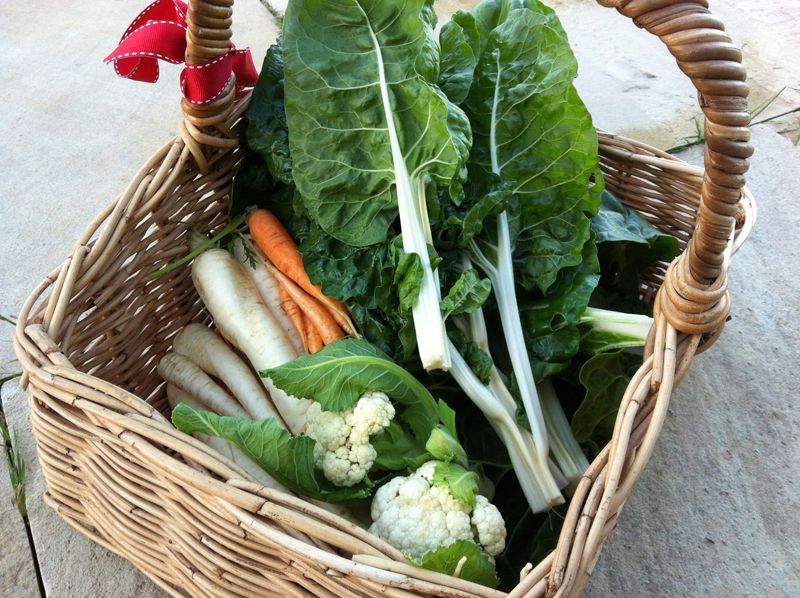 Playing along with Sarah at
Faith Hope and a whole lotta love
.