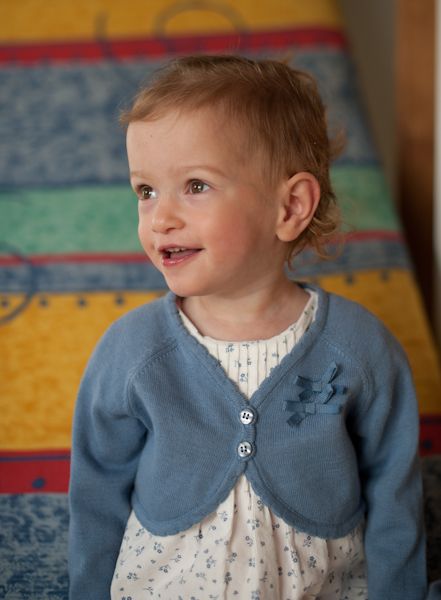 It was Rob's turn this week with the camera.
Maggie: My best friend sent these gorgeous little corduroy dresses and matching cropped cardigans down. The girls love to dress up and these new outfits were met with delight. I think they look a little like they should be in a Jane Austen TV show!
Elisabeth: What a cheeky look, tongue poking out and hands behind her back.
Joining in with Jodi's 52 portrait project at her blog
Practising Simplicity
.