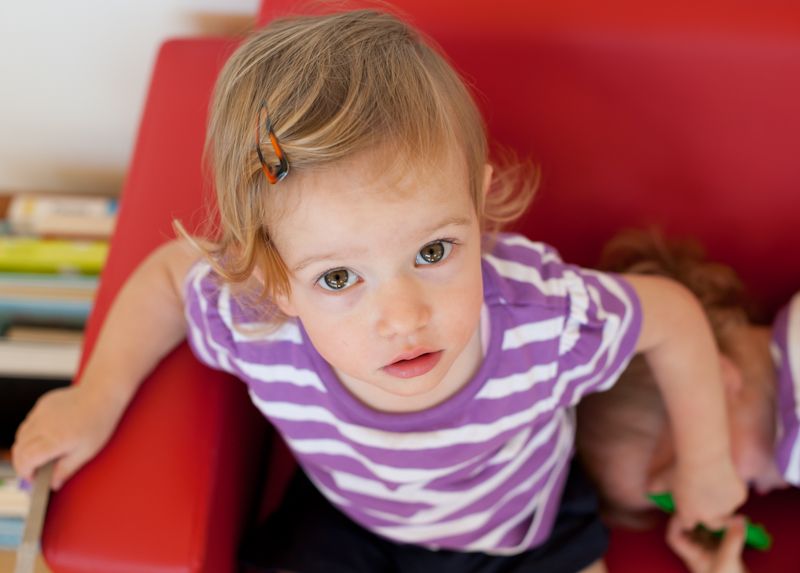 Maggie: They are both growing up, literally and in their behaviour. In a rare semi-serious mood, the rest of the photos Maggie was pulling crazy faces and laughing.
Elisabeth: So innocent, yet I think she was holding Maggie's head down!!!
Joining in with Jodi's 52 portrait project at her blog
Practising Simplicity
.
We had a quiet weekend. Shopping for excellent bread at Pigeonwhole bakers, visiting my Mum in hospital as she recovers from a hip replacement, visiting friends for a lunch of baguettes and cheese and the best doughnuts, collecting eggs from their chickens, gardening together, eating together, taking backpack adventures (the girls favourite sort at the moment). Last Wednesday we had a check up at the NICU clinic. Girls are doing really well, no concerns or issues. Both had put on 2kg in the last 6 months, so Maggie is 8.6kg and Elisabeth 9.3kg. They were so funny after it had all been done, they climbed into the toy box in the Dr's room together for a chat. Even he thought they were so cute he asked if he could take a photo!