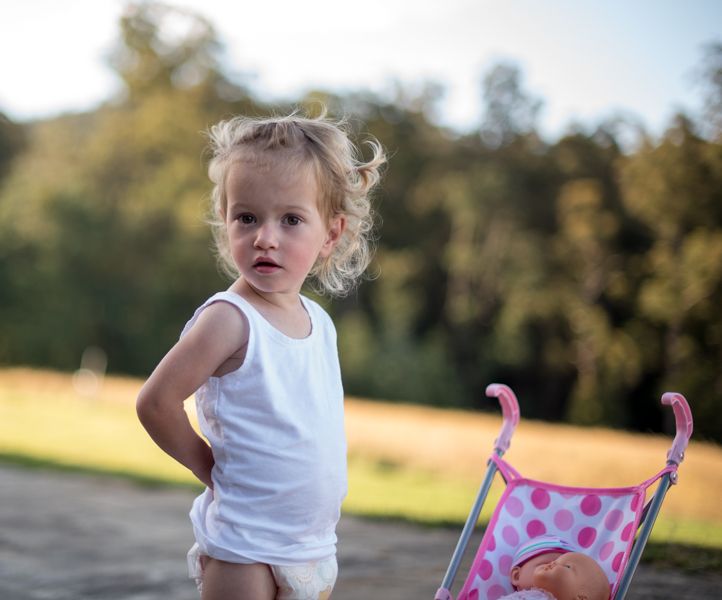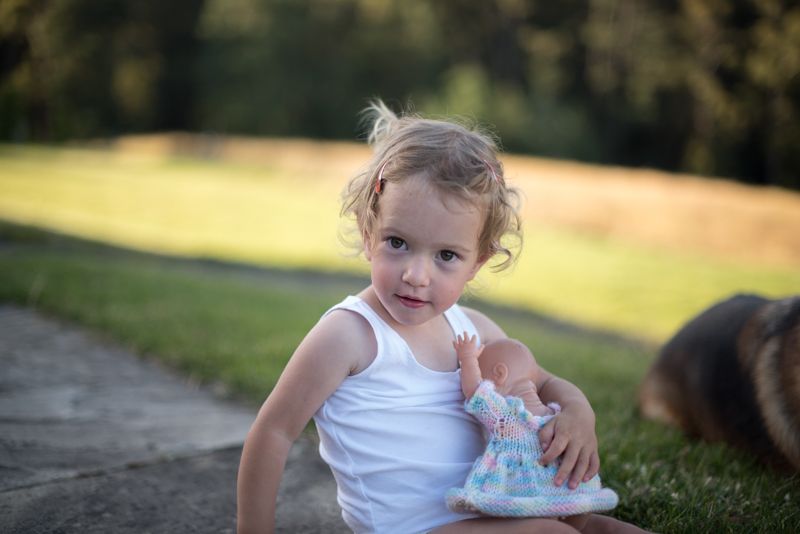 Maggie: It was one of those magical warm summer evenings in Tasmania, they are not very common. Warm enough for dinner on the terrace and then some play time afterwards, in just nappies and a singlet. Baby dolls came outside to be pushed in prams, trike races were had, and the girls helped feed the dogs. Their curls are still making me smile every time I see them. We have had a few meltdowns this past week, both girls are needing long naps, and Maggie has been sleeping in with me until 8am. Her vocabulary is starting to increase, mow, more and hat are her favourite words this week.
Elisabeth: There is a cheeky gleam in her eyes at the moment. She is starting to use words to describe emotions, sad, scared, cheeky, happy. She has stepped up to with her language, creating three word sentences, "see dear Mag" (she calls Maggie, Mag), "Papa shoes, sad", "hungry baby, banana?". This photo was taken right before she started eating dog biscuits!
Both photos were taken using a Nikon D750 with a 50mm 1.4 lens, 1/640, f 1.4, ISO 100.
Joining in for another year of portraits with Jodi at
Practising Simplicity
. I think this year, time permitting I will try to write a bit about each girl's week, as blogging still seems difficult to accomplish more than once a week at the moment.