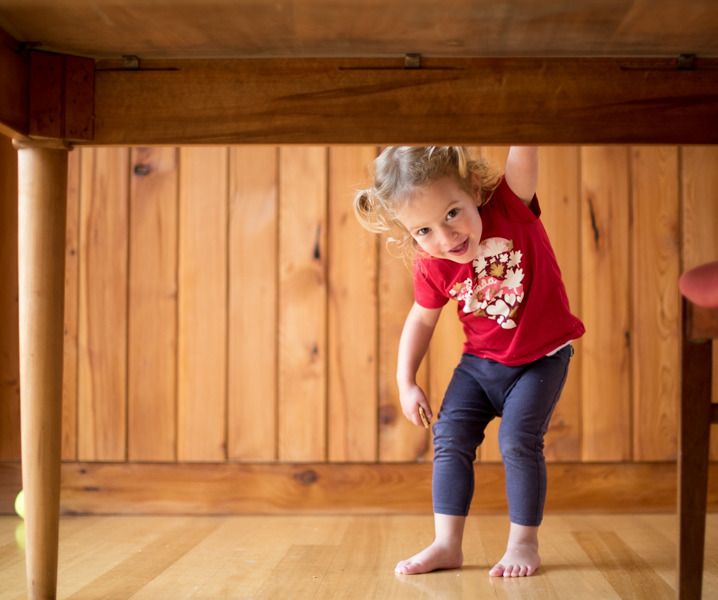 Maggie: Just listening to her say "bye" to her sister and blow kisses. Caught here in a thoughtful moment.
Elisabeth: A cheeky smile under our table. Added to her "I like it" sentence, was a very emphatic "I love it" when she realised we were eating sausages for tea!
Joining in with the 52 portrait project at
Practising Simplicity
.